Insure your budget and software consumption needs can be met with PyraCloud
Nowadays many organizations migrate their IT infrastructure from on-premises applications to the cloud and would like to have a more holistic and dynamic view of their software consumption. PyraCloud is a real-time, single-point access platform for the Software Portfolio Management methodology developed by SoftwareONE. It helps organizations optimize the consumption of their resources and regulate their IT budgets. The main users of PyraCloud in the financial industry can be Chief Financial Officers, Compliance Officers as well as Risk Officers and CIOs. SoftwareONE has been on the market since 1985 and caters to over 27,000 customers in over 145 countries. PyraCloud enables enterprises to manage 9,000 publishers with the help of 3,000 certified licensing experts.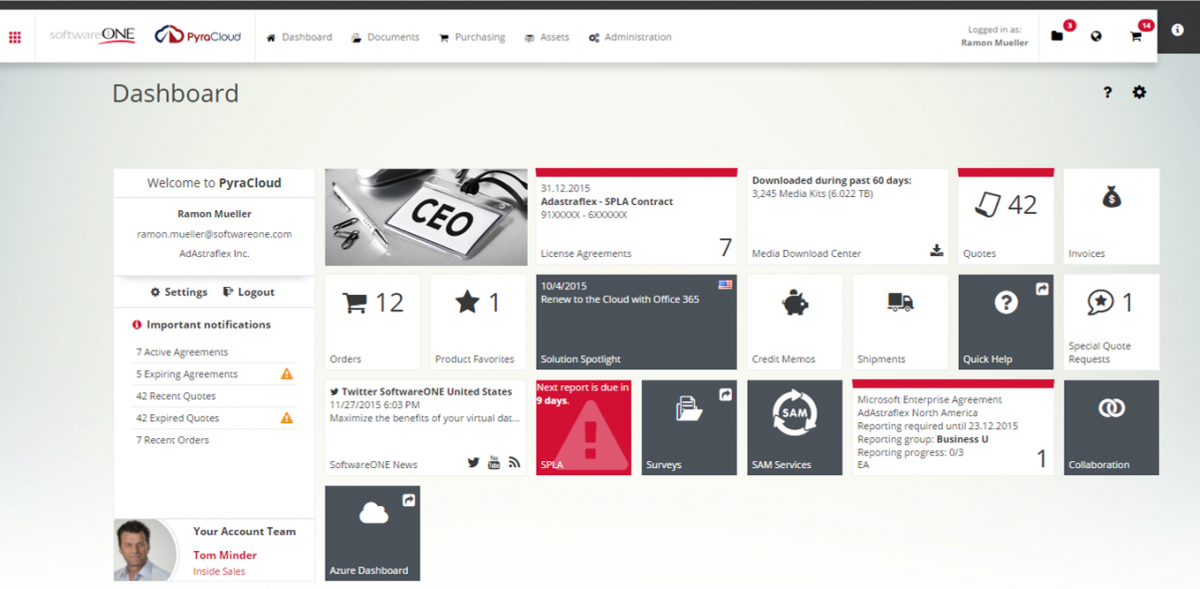 SoftwareONE's Software Portfolio Management (SPM) methodology helps enterprises in three key aspects – Governance and Compliance, Technology, and Commercial. The solution provides management of the end-to-end software expense and license optimization in addition to software procurement, asset management, supply chain and business process consultancy. According to its developers, PyraCloud brings significant cost savings from 10% to 30% in software deployment. Another notable feature is its globalized approach to software delivery and easy integration with other procurement and software management tools. The idea of complete visibility and transparency of the overall software portfolio lies at the heart of the PyraCloud platform.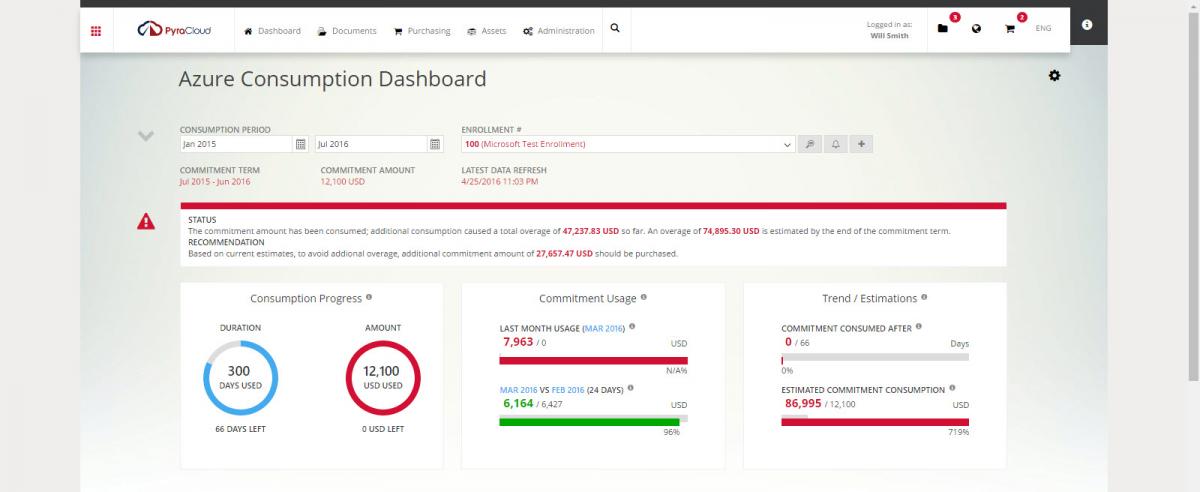 Thanks to entitlement data and easy integration with the customers' existing systems, users can do advanced reporting and analytics of their software consumption and license management. Indeed, having a complete picture of the company's software expenses and license agreements helps C-level executives make the right decision in the purchase and regulation of their software assets. In terms of data browsing capabilities, PyraCloud helps IT track cloud consumption by department, user type or group, subscription, or product within a certain time period and geographical location. Complete visibility into geographical areas is another notable feature of PyraCloud. It is a mix of global and local view for purchasing and procurement agreements which are available in 18 different languages. You can set up a local procurement plan with the publisher and adjust it globally with vendors like IBM, Oracle, CISCO, or SAP.

Overall, PyraCloud helps organizations budget their software use and choice of publisher. It is likely that many software publishers will be tempted to use PyraCloud's data to track how their solutions are doing with certain types of users and countries to address those under consuming their own products. However, SoftwareONE states that their main goal is to help software users reduce their IT expenses, rather than helping publishers accelerate their own product consumption. PyraCloud is gaining customers such as Willis Tower Watson, a global risk management firm, who is using PyraCloud's Azure Consumption Module for business agility and investment transparency to help justify their Azure expense. Other clients evaluating PyraCloud include large banks and more than half of the world's 10 largest pharmacy companies. SoftwareONE's competitors as a company include SHI International and CDW. SoftwareONE's specific competitors for PyraCloud include Cloud Cruiser, Apptio and Right Scale. However, whereas their offerings are more focused on the cloud, SoftwareONE's all-in-one PyraCloud platform addresses an enterprise's hybrid need for on-premise and legacy software support in addition to cloud deployments.