Easy, Cheap and Secure Payments with Satispay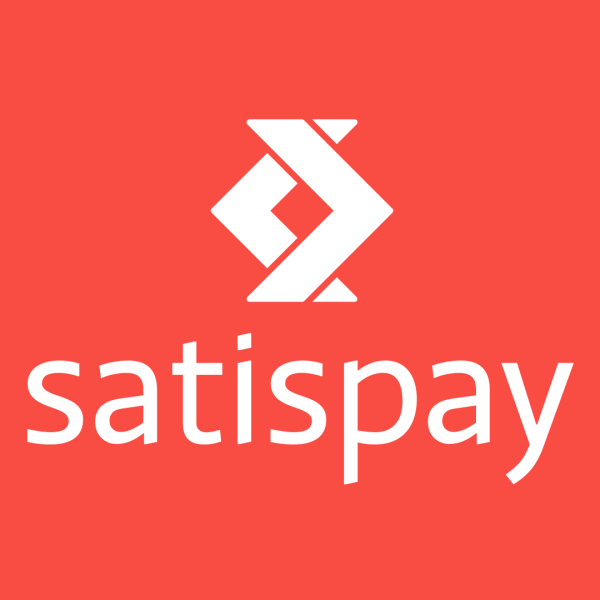 Product Reviews

11.04.2017

11:56 am
What does the product do?
Founded in 2013 and launched in 2015, Satispay is a new payment network that allows people to send money from a smartphone app that is both simple and secure.
Independent from any specific bank or credit/debit card circuits, Satispay has managed to provide its service while lowering the high commissions that are typical of the electronic payment sector. It is thus the first instrument that is usable for everyday payments: from transfers between friends to buying a drink at a café. While Satispay's payment platform is currently restricted to the Italian market, it is compatible with all European countries because it is based on SEPA transactions. At present approximately 200,000 users have downloaded the app, of which 100,000 are active users. The number of businesses that have signed up to accept the new payment platform is currently at more than 14,000 and constantly growing.
Who needs the product?
Both merchants and consumers benefit from the service. Satispay is completely free for consumers, there are no sign up costs, top up fees or commissions for money transfers.
It therefore allows to easily and safely exchange money with friends or to be used for everyday payments. In addition to the system's clear economic advantages, Satispay also improves the customer's purchase experience by reducing waiting time with a faster and more efficient payment process.
For businesses and merchants, there is a sole charge, a fixed commission of 0.20 € which is only applicable on payments greater than 10 € (all payments below 10 € are free). Adopting the new system is easy for businesses, as the payment platform is compatible with most readily available devices in stores. Not only has Satispay developed the Satispay Business app, which is available for smartphone/tablet, or computer, but the company has also confirmed its role as first-mover by integrating with the debit/credit card reader (Ingenico) and cash register software (TCPOS). Furthermore, the app provides stores with a solid marketing channel for communicating to potential customers in a non-invasive way. Discounts, promotions and special initiatives are delivered clearly and directly to the receptive and ever-growing community that uses the service habitually.
What are the main features of the product?
The app is available for Android, iOS and Windows Phone.
Easy and quick set up
Transaction with Satispay are safer than transactions with card as the IBAN cannot be used to make payments but only to receive them. Furthermore, there is a two-steps security as the customer has a pin related to the service and a link between the phone and the bank account
Option to change anytime the balance that the client wants to maintain on the app
The Satispay Business dashboard allows merchants to manage and set up special promotions such as targeted cashback for their clients and the Satispay Consumer app shows clarly to all the community the cashback opportuinities. Thus means that the app is also a relathionship channel.
What is special about Satispay?
We have developed a proprietary technological platform, directly connected to EBA CH, cutting off all the steps that are typically part of a payment process and that boost the costs of paying by cards.
Ownership and total control over the platform together with our independence from the traditional players of the payments industry allow us to be extremely efficient and this efficiency is transferred to our clients, lowering significantly commissions to merchants and allowing us to offer the service to customers for free. The safe and easy user experience aims at leading cultural change in people daily payments habits.
What other background features are relevant?
While founded with the aim of facilitating everyday payments and micro-payments, Satispay also provides a smart, simple and instant platform for collecting donations. The non-profit sector is unique in that pennies can have a large impact and businesses often struggle to communicate and raise funds for lack of effective online tools. Satispay is a relevant response to these problems. Regardless of technical proficiency, the app lowers the donation abandonment rate as donors pay in just a few simple clicks. Satispay has also drastically reduced commissions and even provides an efficient tool for measuring and communicating the collection of funds in real-time.
What is the pricing strategy?
As mentioned, thanks to Satispay's efficiency and independency from the traditional players, the service is free to consumers and has very low commissions for merchants (0.20 € which is only applicable on payments greater than 10 €).
There are no hidden costs, monthly fees or percentage based commissions and no fees for canceling the contract or deactivating the account. Transparency and simplicity of the pricing are keys for Satisapy's success.
How user friendly and accessible is the product?
Satispay is very easy to use: it is enough to download the Satispay app on the mobile and register by providing your ID and bank account's IBAN. Once activated, the user can choose the balance they wish to have available on the app. The Satispay account is then topped up allowing the user to exchange money with friends or pay in physical and online stores with the same ease of use of sending a text message.