Ohpen: Innovation to the Power of One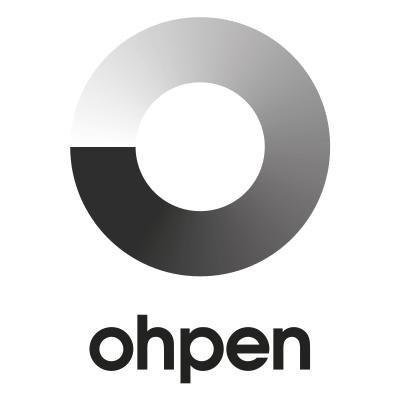 Product Reviews

01.05.2017

02:31 pm
What does the product do?
Ohpen offers a cloud-based and API-based platform that provides BPO services and SaaS solutions to financial service entities, based on the core banking application. The product is oriented at providing infrastructure and taking care of back-end operations. Drawing on the expertise as former retail bankers, the founding team renovated all the processes and built the service from scratch resulting in a "bank-out-of-the-box" solution that is digital-and API-first.
Who needs the product?
The key clients are banking institutions and financial organizations that want to focus on their primary goals and make the daily procedures more efficient and productive. Ohpen cloud and API based platform provides back-end support for financial institutions through managing their infrastructure in compliance with standard regulations, ensuring smooth and safe operations flow.
How user friendly and accessible is the product?
Ohpen's constantly upgraded solutions reliably back up the savings and investment propositions of the clients. Client organizations can choose to fully outsource back-end office or integrate already existing applications with the Ohpen's platform. The onboarding process is fast and flexible and is conducted in compliance with standard regulations. Moreover, API can be easily integrated and is entirely web based. Thanks to the mobile application client companies can easily access necessary information to make relevant decisions.
What is special about the product?
Ohpen offers ultimately effective cloud-based, core-banking engine. The company is committed to provide effective administration of retail investment and savings account. It is one instance platform that is responsible for releases and testing. This model enables suggesting a sophisticated subscription payment model, which results in considerable cost reduction. All business modules can be customized to specific business needs, thus supporting front-end using API.
What are the main features of the product?
When clients license the Ohpen SaaS solution, the company takes care of hosting the applications and the maintenance of the infrastructure. Basically, client organizations can run their businesses, leaving the rest to Ohpen team of professionals. Client companies can focus on their front-office work, while Ohpen will take care of the back front routine.
Front End Suite:
Ohpen offers front-end suite as additional capability to the SaaS service. There is an option to integrate Ohpen's back-end with Client Company's front-end office. The front-end suite consists of:
Fully responsive customer desktop website
Mobile applications
Content management systems
Ohpen Artificial Program Interface consists of the following modules:
The investment account module automates the administration of investment accounts. It allows using three service models, such as execution-only fund supermarket, robo advice, and discretionary asset management.
This module enhances the administration of both variable interest rate accounts and fixed term deposits.
The payments module enables to process contributions and withdrawals safely to and from saving accounts. Ohpen supports both commercial banking payments and wholesale banking payments.
The order platform module is built to maximize efficiency in order execution, based on modified aggregation algorithms, using multiple cut-offs and connections with the relevant transfer agents, exchanges or other trading venues.
This module deals with configuration of suitability testing and subsequent management of model portfolios that are connected to the individual customer accounts, based on risk profiles. Automatic rebalancing, takes place based on life cycling, volatility, fund weightings and many other variables.
Audit and Risk Management
The risk and audit module combine all necessary features, including market abuse, unusual transactions, prevention of terrorism financing, anti-money laundering and suspicious payments.
The reporting module covers several standardized and custom reports for all departments' needs, such as operations, risk, client services, tax, and general reporting.
The module covers record keeping, client onboarding, customer due diligence (CDD), real time calculations, fee structures and calculations, as well as a smart batch scheduler.
CRM module refines efficiency to manage clients, leads, accounts and contact history data. It also provides a dashboard to manage a workload of teams and employees.