Netflix experience in banks' customer journey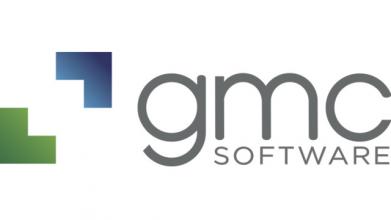 Today many financial and insurance companies realized the importance of consistent and personalized customer experience as a crucial factor for their business success. The customer communications management (CCM) solution GMC Inspire invented by GMC Software helps enterprises to manage and execute customer communications across multiple channels including desktop, web, tablet and mobile. Basically the solution turns all possible touch points of the customer journey into sellable advantages through dynamic communications. Those points could be the banking statements, credit card applications, quick balance checks, special promo programs, bills & payments, contracts, claim forms as well as other relevant correspondence sources. GMC Software has been on the market since 1994 and launched GMC Inspire in 2012 letting it steal customers from a number of big-named competitors.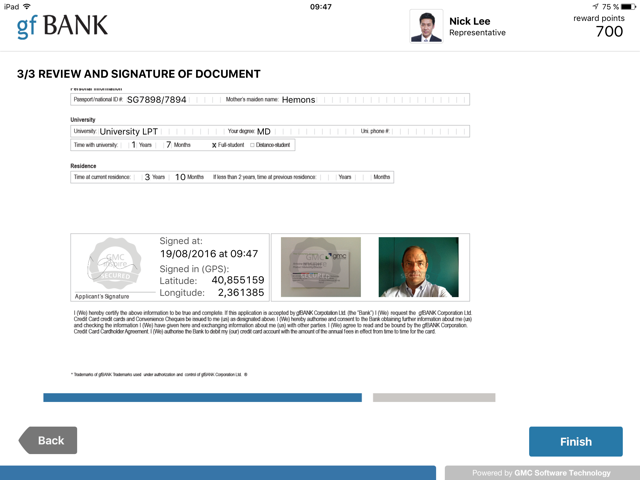 By the year of 2016, GMC has been deployed by more than 1,600 clients around the world within such industry sectors as financial services, insurance, telco & utilities as well as service providers. The solution helps to manage client content and use it for better communication in the entire value chain. The end-to-end platform enables business and IT users to run their business through the added layer of personalization, rule management, security and compliance. For example the feature of Approval Workflow Editor helps to define the approval processes for different departments, templates and transactional processes in a single Web based GUI.
Another notable component of the solution is an SDK tool called Mobile Advantage for the content distribution and update from GMC into mobile apps. The tool empowers the enterprises to develop and run customer communication on the mobile frontier. As mobile applications accounts for more than 50% of the number of banks customer interactions, GMC software delivers up to 80% of the customer facing content displayed in mobile applications with HTML5 customer experience as well as mobile push notifications, photo capture and OCR, geo – location and statistics in the online as well as offline mode of operations. Following a quick four step procedure the firm's customers can securely transfer their money using tablets instead of paper based forms. According to GMC Software one of the most crucial benefits of the mobile customer experience is significant increase in customer engagement opening up new opportunities to increase revenues upselling and cross-selling products. It also helps to reduce the operational running cost of mobile applications, the workload for call centers and the cost of late payments. Moreover, GMC states 100% increase in opening rate when sending statements and bills with mobile push notifications instead of emails. Other significant client wins of GMC Inspire include, Sunrise Telecom, BNP Paribas and Societe Générale.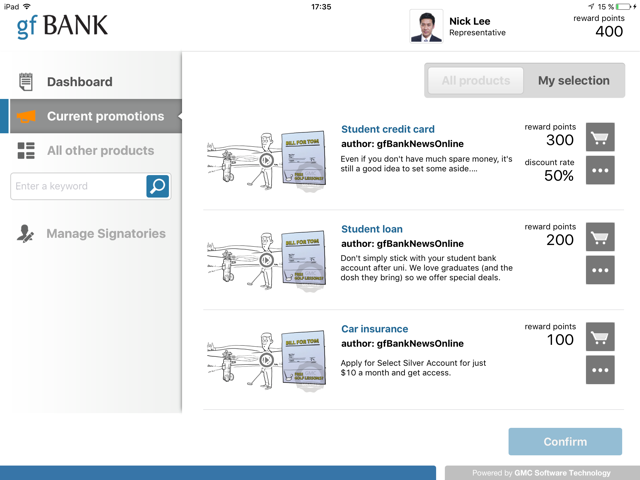 Additionally enterprises can manage complex compliance issues as well as consolidate the print and electronic documents using GMC Inspire. For the most part GMC Software positions itself on the market as a vendor creating Netflix moment in customer journey experience. As we are moving in peer to peer world people want to interact directly with each other without any middleman in their communication. Moreover, banks equipped with the access to business user interface can compete with fintechs by engaging their customers on their own rules of game.
Please follow this link to try GMC Inspire in real time demo.