iShraq: Innovative Investment Solution in a Sharia-Compliant Way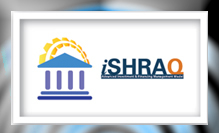 A brief summary of the solution
iSHRAQ suite presents Sharia-based financial and investment tools to customers specializing in Sharia investments. The solution allows bringing the best of stock markets, mutual funds, portfolio management services, real estate investment, and wealth management services in a Sharia-compliant way. In addition, iSHRAQ*Invest is a secure Internet-based system, optimized to provide maximum performance, scalability and availability to customers.
The idea to develop the solution
Originally, Islamic finance is a phenomenon that had generated significant amount of interest in the financial world. This new direction has led to the emergence of an opportunity to innovate and offer the best possible solutions to an underserved market in the Muslim world, in order to fulfill financing and investment needs. Thus, iSHRAQ suite was developed by Path Solutions, and is considered to be one of the tools which can fill in this gap.
The core function of the solution
The core function of the solution lies in its ability to provide in-depth research, technical analysis, and powerful trading tools. This complete financial suite will enable investors to pursue their investment goals with an advanced e-trading portal to buy or sell their securities anywhere, anytime. Moreover, iSHRAQ suite is structured based on the latest advanced technologies that rely on web and web services, while maintaining the competent traits for such solutions in terms of security, stability, and user friendliness.
Who needs the iSHRAQ suite?
Investment Banks
Financial Institutions
Microfinance Companies
Fund Managers.
What are the key features of iSHRAQ?
Web Based Solution
Flexible and Easily Adaptable
Efficient Reporting
Competitive Pricing
Online Processing
End to End Business Processes
24/7 Real-Time Access to Investment Information
Multi Tenants
Dynamic Approval Workflow.