FitPay: Making Wearables Indispensable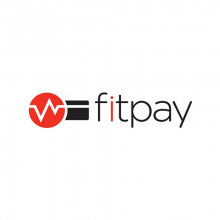 What is FitPay?
FitPay is a wholly owned subsidiary of NXT-ID Inc. It provides a licensed technology platform that adds contactless payment capabilities to wearable and IoT devices. It does not require much time to start and investment into software development. Customers will have instant access to the leading payment networks. Overall, FitPay's solution is consolidated into a wearable and IoT devices that customers can use to make purchases from top worldwide merchants.
Who needs the product?
Majority of consumers of wearable devices stop using it within a short period of time. FitPay mainly works with device manufacturers providing them with contactless payment solutions. In short, it enables manufacturers keeping their customers using their device for a long time, tapping into new ones and recurring revenue streams.

What does the product do?
As a proprietary technology platform, FitPay provides phone-less and app-less payment solutions to manufacturers of wearable devices. Particularly, the know-how is integrated into the manufacturer's devices so that customers can use it anytime anywhere. The developers also ensured that the solution is built in a credential way, adding authentication and other secure services within the IoT ecosystem.
What are the key features?
FitPay's comprehensive platform technology offers the following key features:
Flexible integration. The company has formed essential relationships with world's top payment providers and card issuers and white-label wallet is ready for your branding.
End-to-End security. Every single transaction is absolutely secure. There is a fully encrypted PCI level 1, compliant infrastructure and bank-level tokenization allows safety of customer's data.
Faster time to Market. The FitPay platform is ready to integrate anytime. The company's developer-friendly platform means shorter time to market less than three months.