TWINO Becomes First P2P Platform in Europe to List Loans from Russia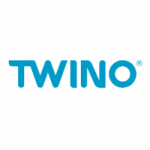 TWINO Becomes First P2P Platform in Europe to List Loans from Russia
TWINO, Europe's fastest growing peer-to-peer (P2P) lending platform, today announces that it has begun listing Russian consumer loans, making it the first P2P lender to offer European investors the chance to invest in the region.
The Russian loans will be offered to investors with bank-beating returns of c.14% per annum. Investors will also be offered TWINO's BuyBack Guarantee, which protects from borrower default risk.
TWINO, which introduced its peer-to-peer lending platform in 2015, provides short-term unsecured consumer loans for private individuals across a number of European countries - Latvia, Poland, Denmark, Georgia and now Russia, following success in Russia's alternative lending market with its short-term product.
The holding group - TWINO Group, which is entirely self-funded to date, has issued more than €350 million of consumer lending since it was founded in 2009. The peer-to-peer lending platform has grown to become one of the largest platforms in Europe, funding a total of €77 million loans in just thirteen months.
Jevgenijs Kazanins, CEO of TWINO, says:
"It's becoming more and more important for investors to diversify their portfolio, and introducing Russian loans on our platform is an important milestone in our offering. We want to give our investors the opportunity to get bank-beating returns and Russia has emerged as one of Europe's most attractive alternative lending markets.
"In today's ever-changing economic and political environment, peer-to-peer lending platforms need to have a strong international presence to stay ahead, and this is something we take very seriously. This is just the beginning for TWINO - we have plans to further diversify our loan offering in the coming months."
Free Newsletter Sign-up