Growth Street Unveils P2P Investment Opportunity for Individuals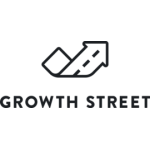 Growth Street Unveils P2P Investment Opportunity for Individuals
Growth Street, an alternative banking service provider for SMEs, announced today that it is now listed as an Appointed Representative (AR) on the Financial Conduct Authority's (FCA) Financial Services Register. Formerly a peer to peer (P2P) platform purely for incorporated businesses to lend and borrow from each other, this new status allows Growth Street to accept individuals as investors on the platform. By expanding the range of investors, Growth Street aspires to provide more businesses with a GrowthLine, its business overdraft alternative.
Growth Street Exchange Limited is an Appointed Representative of Resolution Compliance Limited, which is authorised and regulated by the Financial Conduct Authority (no. 574048). By partnering with Resolution Compliance, Growth Street can now expand its activities and gain invaluable regulatory experience while it continues with its own direct P2P application with the FCA.
Growth Street uses innovative, cloud-based software to review business financial data, designed to result in better credit terms at fairer prices. Individuals and companies investing on the platform could benefit from; a £100 welcome bonus by investing a minimum of £1,000 for 1 year**, a protection fund designed to cover both expected and unexpected losses, and the ability to withdraw funds at 30 days' notice.
James Sherwin-Smith, CEO of Growth Street, commented: "Individual investors will now be able to join the ranks of companies investing through Growth Street, simultaneously investing to earn an inflation beating return while helping finance the growth of great British businesses.
"Becoming an Appointed Representative is an important step in the regulatory journey for Growth Street. While we continue with our application to be a regulated firm in our own right, by acting as an Appointed Representative of Resolution Compliance we can increase our regulatory experience by working alongside a partner that has one of the strongest track records in an otherwise immature industry."
James Dingwall, Group CEO for Resolution Compliance said: "We're pleased to welcome Growth Street to the network and further facilitate the growth of the peer-to-peer lending industry."
* AER stands for "annual equivalent rate". The AER assumes that you keep your money invested for a year, and reinvest interest.
** Terms apply.
Free Newsletter Sign-up