Financial IT Spring Issue 2013
Technological innovation and growing requirements of financial institutions mean that the opportunities for financial IT providers have never been greater. Both large and small companies are contributing to the development of solutions. Perhaps most excitingly,...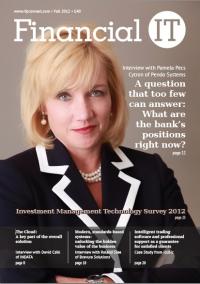 Financial IT Inaugural Issue 2012
As the financial services world emerges from the financial and economic disasters of recent times, it will generate an explosion of change from market structures to regulatory objectives and, perhaps most importantly, a return to meeting the needs of investors and...
Pages