Fidessa offers additional service for UK broker clients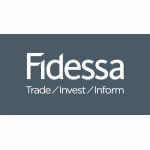 Fidessa offers additional service for UK broker clients
Fidessa group plc (LSE: FDSA) has announced that it has expanded the service it offers its UK broker clients with the addition of Alliance News, a new journalistic news service targeted at UK companies, investors and their advisors. Covering all UK listed companies, Alliance News delivers both breadth and depth of coverage including smaller and AIM-listed companies, as well as providing general, global economic content.
James Blackburn, Global Head of Equities Product Marketing at Fidessa, comments: "Fidessa prides itself on offering its clients quality, value and choice, particularly when it comes to content in support of their trading activities. We regularly review the service that we offer and take into account requests and feedback we receive from our users. Alliance News offers a cost-effective service providing concise news alerts followed by succinct journalist-written articles which address the broadening needs that many of our UK clients have raised with us."
Founded in 2013, Alliance News is formed of a seasoned team that brings over 50 years of financial news and technology experience.
"As established people from the industry, we've experienced first-hand what works and what doesn't", adds Tom Waite, CEO of Alliance News. "There is a lot of business news around, but much of it is of little use at the point of trade. We aim to uncover news, check the facts and publish our alerts as fast as possible – it's all about speed and accuracy. We are delighted to be working with Fidessa, and pleased to be able to offer our new service to its UK community."
Fidessa's products serve around 24,500 users across 1,000 clients globally and are used by 85% of tier-one financial institutions.
Free Newsletter Sign-up