Standard Chartered to offer domestic cash management services in Europe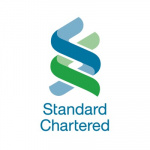 Standard Chartered to offer domestic cash management services in Europe
Standard Chartered will offer clients an extensive range of cash management services out of London and Frankfurt covering the UK and Eurozone countries, following investment in a new cash management infrastructure.
The infrastructure is scheduled for completion in mid-2020, and in addition to existing high- value clearing, transactional FX and pooling services the bank currently offers, it is developing additional services including: virtual accounts, enhanced pooling and liquidity services, API capabilities, low-value clearing and UK Faster Payments.
Victor Penna, Head of Cash Management, Europe and Americas and Global Head of Cash Structured Solutions Development said: "These new products, on top of our existing services will together enable us to support the day to day cash management activities of our clients operating in Europe including collections, automated reconciliation, salary and vendor payments, pooling, reporting, and other services."
Following the build, Standard Chartered will also deliver complex solutions for central treasuries, in-house banks, trading centres and billing hubs operated by its clients, including global pooling structures.
Karin Flinspach, Regional Head, Transaction Banking, Europe and Global Head of Implementation and Client Services said: "Once live, Europe will become a global hub as well as a new 'footprint' region for cash management services complementing what we already do in Asia, Africa and the Middle East, particularly supporting our Asian and African customers whose businesses have started to look towards Europe. This exciting development emphasises the bank's continued journey as a leading provider of cash management services and our dedication to support our clients globally."
Free Newsletter Sign-up