Deutsche Borse partners with African Stock Exchange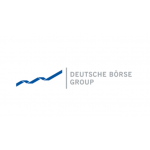 Deutsche Borse partners with African Stock Exchange
African Stock Exchange (AFSX) plans to use the technology and support services of Deutsche Börse's Xetra trading venue. The AFSX is a start-up based in Mauritius with the objective of offering securities trading for the whole of Africa. Xetra trading participants will have easier access to the African financial markets in future through the Deutsche Börse infrastructure. Moreover, market participants in Africa will have technical access to a large pan-European trader network.
"The trading system is based on very stable and reliable technology, and also stands out due to its low latency. This high-level technology used by Deutsche Börse at its own trading venues – Xetra and the Frankfurt Stock Exchange – makes the markets more transparent and secure. Moreover, many venues in Europe already use the trading system successfully, so it is a good choice for the African Stock Exchange and forms a strong foundation for the market launch," said Hauke Stars, member of the Executive Board and responsible for Information Technology and Market Data + Services at Deutsche Börse.
Dhaneshwar Damry, Chairman of the AFSX said, "a truly pan African stock exchange is vital to develop local entrepreneurship and innovation that will spur job creation and accelerate the development of the African continent. This ground-breaking partnership brings together a team of talented Africans driven by a strong sense of purpose with the technology, trading partners and expertise from Deutsche Börse. The teams at AFSX aspire to contribute to Africa's rise by establishing the financial gateway to Africa that will in turn strengthen the continent's domestic exchanges through increased liquidity."
Deutsche Börse's trading technology is continuously developed further and already used by several exchanges in Europe. The Vienna Stock Exchange introduced it in 1999 and the Irish Stock Exchange in the year 2000. The Bulgarian Stock Exchange followed in 2008, the Ljubljana Stock Exchange in Slovenia in 2010, Malta and Prague in 2012, and the Cayman Islands and Budapest in 2013. The Eurex subsidiary Eurex Bonds also uses the trading system, and it was the basis for the Shanghai Stock Exchange's own trading system.
Free Newsletter Sign-up