Tradition appoints former ISDA CEO Robert Pickel to TraditionSEF Board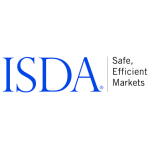 Tradition appoints former ISDA CEO Robert Pickel to TraditionSEF Board
Tradition, one of the world's largest interdealer brokers in over-the-counter commodity and financial products, has appointed Robert Pickel as Non-Executive Director to the Board of TraditionSEF, the Swap Execution Facility (SEF) operated by Tradition in the United States.
Pickel stepped down from the International Swaps and Derivatives Association (ISDA) last year. During his time with ISDA, Pickel held multiple positions after joining in 1997, including Chief Executive Officer, Executive Vice Chairman and General Counsel. Recently, he led the OTC derivatives industry through a period of significant reform, helping to coordinate the industry's response to a variety of regulatory reforms, including the Dodd-Frank Act, the European Market Infrastructure Regulation and Basel III, among others.
"Bob is an industry leader who has been at the forefront of market reform, transparency, regulatory compliance and best practice for nearly two decades. He brings a tremendous network of relationships and a wealth of knowledge and experience to Tradition, and we are delighted that he recognizes the value of Tradition's SEF strategy and has agreed to join our SEF Board," said Scott Fitzpatrick, CEO of TraditionSEF.
"Swap execution facilities are playing an increasingly important role in derivatives trading and the market landscape," Pickel commented, "and this is only set to continue over the coming years. Tradition is a major SEF operator in the US, and its strong history and experience in the derivatives industry put its SEF in an excellent position to capitalize on the many opportunities that lie ahead for it and for its customers. I am delighted to be a part of those efforts and look forward to working with other members of the Tradition team".
Mike Leibowitz, Tradition Group COO, Americas and EMEA, added, "Tradition's electronic trading capabilities has grown significantly in recent years, and SEF-compliant trading is a core part of the Group's ongoing strategy in the United States and abroad. Bob will be a major asset to our business and his appointment demonstrates our commitment to maintaining the highest levels of quality, standards and leadership that enabled Tradition to establish an early market-leading position in the SEF industry".
Free Newsletter Sign-up