Ingenico Group's Suzan Denoncourt Joins Board of ACT Canada as Co-Chair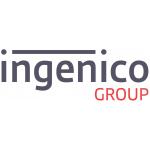 Ingenico Group's Suzan Denoncourt Joins Board of ACT Canada as Co-Chair
Ingenico Group, the global leader in seamless payment, today announced that its Managing Director of Canada, Suzan Denoncourt, has been named co-chair of the board for ACT Canada. As an educator, enabler, influencer and advocate for its members, ACT Canada is an internationally-recognized authority, trusted knowledge resource and catalyst for change in payments and secure identity. As co-chair, Suzan will be responsible for co-leading the member-elected board of directors that oversees the association's activities and initiatives.
"The payments industry is complex and evolving at an ever rapid pace. Businesses face ongoing challenges in trying to adapt, while leveraging the myriad of opportunities to gain a competitive advantage," said Suzan Denoncourt, managing director, Canada for Ingenico Group. "I am proud to be part of an association dedicated to sharing insights and helping our members navigate the risks and opportunities borne out of this constant market evolution."
ACT Canada is a non-profit association, federally incorporated in 1989 as a trusted, objective, world-class knowledge resource and catalyst for change for its members. Members of ACT Canada are decision-makers and active participants from all sectors of the secure payments, authentication and identity management business, including financial, government, retail, suppliers, integrators, consultants, transit and transportation, insurance, transaction processors and legal.
"We are committed to providing our members with access and insight into timely information on key market forces, advances, players and challenges in the payments industry," said Catherine Johnston, CEO of ACT Canada. "Suzan has vast industry experience and a solid track record for driving innovation. We are delighted to have her as our co-chair of the board and look forward to working with her to tackle today's payments issues head on."
Free Newsletter Sign-up