Eyal Goldwerger Joins BioCatch as CEO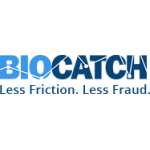 Eyal Goldwerger Joins BioCatch as CEO
BioCatch™, the global leader in Behavioral Authentication and Malware Detection, today announced the appointment of Eyal Goldwerger as CEO. Goldwerger has already assumed the new role.
Goldwerger's leadership appointment comes at a time of significant growth for BioCatch, on the heels of the deployment of its platform at several of the world's largest banks. In addition, BioCatch's behavioral biometric technology, which discerns unique cognitive and physiological factors, is a winner of numerous industry awards; and its array of behavioral patents supports the company's commitment to groundbreaking innovation.
"Eyal is a seasoned CEO with a history of scaling technology companies into market leaders," said Bruce Taragin, managing director, Blumberg Capital and BioCatch board member. "He has a proven ability to create strategic clarity and drive innovation and growth. We are excited by the leadership and experience he brings to the BioCatch team."
Mr. Goldwerger has vast experience running fast-growth venture-backed companies. He previously served as CEO of TargetSpot, the largest digital audio advertising network in the US, which was acquired by Radionomy (Vivendi); and of XMPie, a software company providing marketing applications to enterprises and printers, which he led to its successful acquisition by Xerox. He has also been an active board member, advisor, and investor in a wide array of companies, and is currently a Board Member at Galil Software.
"BioCatch has not merely put new technology in the market, it has taken a formative role in creating the very market it is now leading and I am honored to join the team", said Goldwerger. "We are a company that is continuously working to stay ahead of the ever-changing cyber threat landscape to offer our clients the most advanced protection and user authentication on the market. We will work tirelessly to serve our existing and future clients, drive innovation and expand our reach in target markets."
BioCatch will be exhibiting at PAYMENTS16, Booth 513, from April 17-20 in Phoenix, Arizona.
Free Newsletter Sign-up