British Company Wins Major Investment in $100 billion Clean Tech Industry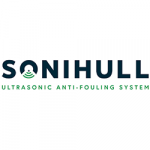 British Company Wins Major Investment in $100 billion Clean Tech Industry
Sonihull, the world's leading ultrasonic anti-fouling system, has welcomed two industry veterans onto its board following the announcement of major investment.
Industry leaders Suresh Kavan and Sharon Rowlands have just joined the Sonihull board as strategic advisors. Their appointments and investment mark an important point in the development of the company which has the tagline: 'Sonihull - Saving the oceans. One ship at a time'.
Based in Coventry, the firm has developed an industry-leading technology that safely prevents marine algae, weeds and molluscs from colonising ocean-going vessels and structures like ships and wind farms. The technology removes the need for poisonous chemicals and microplastics in antifouling coatings and can reduce maintenance costs by up to 90%. The company is transforming the way that marine applications are approaching antifouling, an industry that is worth about $100 billion annually.
Suresh Kavan has over 30 years' experience in the B2B information and technology industry, holding a variety of positions in sales, marketing, research, technology, product development, business development and general management.
He has served as CEO of DMG Information and DMG Events and as Chairman of RMS, the world's leading catastrophe risk modelling company, and as President of a $2.5bn division of Thomson Reuters. Kavan is a fervent technologist with a focus on the Internet of Things and Big Data with extensive energy sector experience.
Sharon Rowlands is CEO of domain name registry and web development service Web.com and on the boards of publicly-listed technology companies, including global business software company Pegasystems and the emergency communications provider Everbridge.
She has operated billion-dollar companies across financial services, media, risk management and driven a number of high-profile digital transformations.
"To attract this calibre of industry leader demonstrates the huge potential of this market," said Darren Rowlands, CEO of Sonihull at the announcement. "Sonihull has the best technology in the marine sector and Suresh and Sharon's commitment and skills will help us to realise that potential and make a big impact for clean technology."
Free Newsletter Sign-up