Aquis Exchange appoints Dabvid Buik as consultant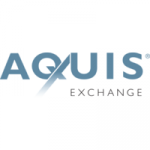 Aquis Exchange appoints Dabvid Buik as consultant
Aquis Exchange PLC (AQX.L), the exchange services group, which operates the pan-European cash equities trading business, Aquis Exchange, today announces that renowned business commentator David Buik will join the Company as a Consultant on 2 March 2020.
David has enjoyed over 50 years working in the City of London and is a well-known market commentator. He started work at Philip Hill Higginson Erlangers in the City of London and later worked for City Index Group, Cantor Fitzgerald and BGC Partners, and most recently Core Spreads. David was appointed Member of the Order of the British Empire (MBE) in the 2016 New Year Honours for services to financial services.
David is a great supporter of the Company, believing that Aquis' aim to offer greater liquidity, lower costs and more transparency in equity trading is a worthy cause to champion.
Commenting on the appointment, Alasdair Haynes, CEO of Aquis Exchange, said:
"I have known David for many years, and it is excellent to have him on board. There is no-one better placed to bring our message to the City."
David Buik added: "I am delighted to be joining Aquis Exchange at this juncture. Anyone who knows me will know of my adoration for the City of London, and I truly believe that Aquis has created an exciting, disruptive new way of trading that will change the way we deal in equities to the benefit of the shareholders."
Free Newsletter Sign-up