Payment Institute CM Payments Licenced by De Nederlandsche Bank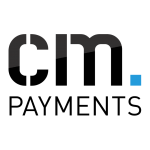 Payment Institute CM Payments Licenced by De Nederlandsche Bank
Payment Institute CM Payments has been licenced by De Nederlandsche Bank (DNB) for the execution of payment services. As a result, CM Payments is now an official Payment Institution operating under the supervision of DNB and the first mobile-focussed Payments Institute with a DNB license.
Under the Dutch laws of financial supervision, payment providers in the Netherlands must be licensed by DNB or obtain an exemption to carry out activities. However, these exemptions have a number of important restrictions, for example, only with a license can a Payment Institute process European transactions, without an annual transaction limit.
Realise ambition faster
CM Payments was established in June 2015 in the Netherlands and has the ambition to become the international mobile-first Payment Institute. The DNB licence will help the Company realise this ambition more rapidly.
CM Payments has already developed several innovative payment solutions, such as for Paid Football Organisation (Betaalde Voetbal Organisatie, BVO) NAC Breda, of which CM Payments became the main sponsor at the end of 2015. For NAC Breda, among others, CM Payments developed the AutoCollect product. In addition, CM Payments processes transactions for many e-commerce companies, Twinkle 100 quoted companies and governmental institutions. Within the larger CM Group, CM Technology is active in the technology behind iDEAL QR on behalf of Currence iDEAL B.V. Over the last 10 years, CM Telecom has gained a great deal of experience as the largest processor of mobile payments via telephone accounts.
CM CEO Jeroen van Glabbeek said: "The Payment Institute licence makes CM Payments the first technology company with this licence. There are now strict rules for Payment Institutes, which makes obtaining the licence, justifiably, more difficult. During 2016 only two Payments Institutes have been awarded a licence – previously, as many as 14 companies had been allowed to call themselves Payment Institutes. We will now extend CM Payments payment services to Belgium, Germany, France and the United Kingdom."
"That we started offering Payments Institute payments five years later, also gives us an advantage", Van Glabbeek states. "Our technology has improved during this time, so it's more advanced. Incoming money is automatically screened and processed. In this way, we can offer an excellent value service with a very low risk of fraud."
Free Newsletter Sign-up