Judo Payments Will Support Apple Pay UK launch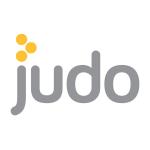 Judo Payments Will Support Apple Pay UK launch
Judo Payments, Europe's only mobile-first payments platform, today confirms its announcement as one of the payments platform providers selected to support Apple Pay when it launches in the UK in July.
The UK launch is set to transform mobile payments, providing an easy, secure and private way to pay for physical goods and services across a number of mobile apps, such as clothing, tickets and groceries in iOS apps. Judo is working with key merchants to ready their mobile apps for Apple Pay's launch next month.

The integration of judo's technology with Apple Pay will give consumers an easier way to pay within mobile apps downloaded onto a registered Apple device. By simply using Touch ID, users on supported Apple devices can quickly and securely provide all their payment and shipping information to check out with a single touch. The service looks set to make a big impact on how UK consumers pay for products and services.

Judo's technology seamlessly integrates with any mobile app, offering a native in-app experience that makes payments disappear into the user experience. Additionally, judo's mobile-specific fraud prevention technology, with real-time fraud scoring, helps businesses to overcome fraud and security concerns. Judo's integration with Apple Pay will enable consumers to quickly and securely pay for everyday items.

Dennis Jones, CEO of judo, said "Cardless technology like Apple Pay will revolutionise the way we buy goods. The phrase game changer is over-used but this will genuinely change consumers' behaviour and we couldn't be happier to be involved at the initial launch. Apple Pay has already transformed mobile payments for businesses in the US and now we have a clear timeline for the launch of Apple Pay in the UK. The integration of our SDK into Apple Pay through apps will enable consumers to utilise the smart computer in their pocket."

The UK is widely expected to see a faster adoption of Apple Pay compared to the US because of the existing infrastructure in place to support contactless card payments. This same technology combined with behind-the-scenes technology known as "tokenisation" allows for simple, secure card payments using only your mobile phone.

Jones added, "We've already seen an increase in lower value transactions lead to a big rise in cashless payments and the launch of Apple Pay is set to make a big impact on this payments (r)evolution. It's a significant step in a wider transition where consumers and businesses move money digitally with a tap of our phone. We're looking forward to be playing such a key part of facilitating consumers' move to mobile and are already working with key merchants to launch this service in July".
Free Newsletter Sign-up