First Data Enters into Strategic Partnership with Silicon Valley Bank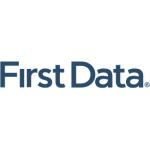 First Data Enters into Strategic Partnership with Silicon Valley Bank
Payments
,
Banking
,
IT Innovations
,
Infrastructure
As technology companies mature from startups through growth-stage to global corporations, they need strong partners that can support their growth and understand their rapidly evolving business needs. First Data, a global leader in commerce enabling technology and solutions, has entered into a strategic agreement with Silicon Valley Bank, the bank of the world's most innovative companies and their investors. First Data, which powers 28% of global eCommerce, will work with SVB to facilitate payment acceptance for the bank's clients throughout their lifecycle.
"Silicon Valley Bank is an outstanding ally with deep roots and expertise in the technology industry, a sector in which First Data has made significant inroads in recent years," said Chris Foskett, Executive Vice President, Head of Corporate & Business Development, First Data. "Through this collaboration, First Data will ensure that SVB's clients can safely and securely accept payments wherever their customers conduct business. In turn, SVB will connect First Data with some of the most innovative emerging and established technology companies in the world."
This expanded relationship builds on the existing card processing relationship between First Data and SVB to include borderless commerce solutions for SVB's business clients across geographies and a variety of industries, including technology, life sciences, venture capital, private equity, and the wine industry. SVB accepts payments in 140 currencies and 160 countries around the world with the capability to fund its clients in 17 currencies including GBP, EUR, USD, CAD and JPY.
"With the power of First Data's technology combined with our broad relationships across the innovation ecosystem, we help increase our clients' probability of success while making payment issuance and acceptance easier and more effective," said Eduardo Vergara, Head of Payment Services, Silicon Valley Bank. "Technology companies tend to expand into many markets earlier than companies in other industries, and require services that can scale easily and globally. Together with First Data, we are able to deliver payment solutions that will truly help our clients grow."
As part of the agreement and beginning later this year, SVB Global Merchant Services will provide SVB's clients access to First Data's dynamic eCommerce solution, a robust payments offering that provides businesses with a seamless experience across mobile devices and international borders. The solution includes a developer-friendly payment gateway for web and mobile commerce applications and Clover Security, First Data's powerful payment card security solution that combines encryption with tokenization to protect businesses from data breaches. SVB's clients will also have access to the tools needed to help streamline operations, expand their business and customer intelligence, and improve their customers' payment experience.
In addition, First Data and SVB are working together to build a strong infrastructure for innovative companies.
"The assets and expertise that First Data brings to the table from an issuing and acquiring perspective are impressive," said Reetika Grewal, Head of Payment Strategy and Solutions for Silicon Valley Bank. "We work closely with our clients across all life stages to develop payment solutions that are scalable, sustainable and compliant. Being able to leverage the First Data suite of products and services will allow us to provide even more solutions that are important for our clients."
Free Newsletter Sign-up