Robocash Group Wins the Microfinance Company of the Year Award in Russia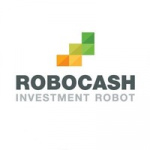 Robocash Group Wins the Microfinance Company of the Year Award in Russia
Last Friday, an affiliated lending company of the fintech holding Robocash Group - MFC Zaymer - won the title of "The Microfinance Company of the Year" in Russia. As noticed, in 2019, the company showed the best performance in the segment by the three criteria: stability, dynamic development and innovativeness.
On March 13th, 2020, the 13th edition of the main financial award in Russia "The Bank of the Year" took place. Held by the largest independent financial web portal in the country
Banki.ru
, the award determined the most notable local players in banking, as well as in alternative lending, investments and insurance.
MFC Zaymer
, which belongs to the international fintech holding Robocash Group, was named "The Microfinance Company of the Year". With longstanding expertise in alternative consumer lending, in 2019, the company performed best in terms of stability, use of innovations and dynamic development among microfinance companies in Russia. In particular, driven by the idea to provide the fastest access to money that would take only a few minutes, MFC Zaymer demonstrated the highest growth of the loan portfolio in its segment. Moreover, it took one of the leading positions in the country by the volume of issued micro financing.

In total, as of December 31st, 2019, the company served over 6.4 million clients. The cumulative volume of loans issued since its inception in 2013 amounted to US$ 370 million.

Commenting on the award, Sergey Sedov, Founder & CEO of Robocash Group added: "The lending company in Russia paved the way for the entire financial holding. It is a privilege to be among the best players in the whole financial industry in the country along with the largest banks and other players in local fintech. At the same time, the title has additionally proved how right our focus on digital and automated solutions is. It allows us to stay agile and keep growing even in the light of uncertainty. Moreover, coronavirus pandemic that has shaken many global markets has only stressed the ever-growing significance of digital solutions able to give instant access either to finance or any other services remotely."
Free Newsletter Sign-up