LendIt Collaborates with P2P Finance Association to Run Online Lending Conference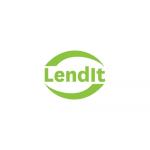 LendIt Collaborates with P2P Finance Association to Run Online Lending Conference
Alternative Finance
,
P2P Lending
LendIt, the world's largest online lending conference, today announced the launch of LendIt Europe 2016, its third annual European conference, to be held October 10-11, 2016 in London. LendIt is partnering with the UK P2P Finance Association, Europe's premier lending association, for the second year to deliver what is expected to be its largest conference to date, with more than 1,000 attendees expected.
"LendIt is delighted to be back in London for the third annual LendIt Europe event and partnering with the P2P Finance Association again," said Peter Renton, co-founder of LendIt. "As the lending industry changes rapidly, LendIt is committed to remaining the leading community where all lending platforms, investors and service providers can gather to network, learn and grow the industry together."
LendIt Europe 2016 will be the most in-depth conference in the industry, with 150 speakers across six tracks covering all the hot topics in the industry, including innovations in credit and underwriting, regulatory issues, international developments, small business lending, consumer lending, property lending and institutional investment.
"We are delighted to be partnering with LendIt for the second year," said Christine Farnish, chair of the P2P Finance Association. "Our event last year raised the profile of the industry in the UK and across Europe and we expect this year's event to be even better. Industry leaders and regulators look to the P2PFA for leadership and our partnership with LendIt provides a forum for us to provide that leadership."
Numerous prominent industry CEOs will be speaking at the conference, including Samir Desai, co-founder and CEO, Funding Circle; Christian Faes, co-founder and CEO, LendInvest; Christine Farnish, chair, P2P Finance Association; Rhydian Lewis, founder and CEO, Ratesetter; and Jaidev Janardana, CEO, Zopa.
With more than 25,000 square feet of expo space, 1,000 expected attendees and approximately 100 sponsors and exhibitors, the conference is the largest in Europe for the online lending industry.
For the first time in LendIt Europe there will be the popular PitchIt @ LendIt, the conference's proprietary competition for online lending startups.
Free Newsletter Sign-up