Green Dot Corporation Releases New Online Marketplace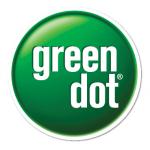 Green Dot Corporation Releases New Online Marketplace
Alternative Finance
,
microfinance
Green Dot Corporation launches Green Dot Money, an online marketplace that seeks to match low and moderate income consumers with a curated set of lending partners that specialize in serving low and moderate income Americans. The loans are made by third party lenders who are members of the marketplace. Green Dot does not use its balance sheet to fund the loans nor does it assume any risk of non-repayment.
Consumers with little, poor or no credit history are traditionally disadvantaged when it comes to seeking much-needed loans to cover necessary or unexpected expenses. In fact, low income consumers, many of whom also carry general purpose reloadable prepaid cards, are limited in their loan options and are forced to seek loans at higher rates with unsustainable repayment plans. Green Dot Money has an opportunity to help these hard-working Americans find a loan that suits their needs at an interest rate and repayment schedule that makes sense for their financial circumstances.
"We're excited to launch Green Dot Money, a service that is designed to help low and moderate income consumers find a fair and affordable loan that meets their needs," said Steve Streit, Green Dot Chairman and Chief Executive Officer. "The low-income lending segment is in the early stages of unprecedented changes stemming from proposed new regulation putting pressure on the loan product itself, while new technologies and customer acquisition preferences are putting pressure on traditional customer marketing strategies and cost per funded loan. Our goal is to capitalize on these fundamental changes in the lending industry to take advantage of Green Dot's natural assets of a large customer base, a rich data stream on that customer base, a collection of market-leading fintech capabilities and assets combined with a deeply valued national brand name to create something special. Of course, as with any new endeavor, there is always risk. But given the limited investment required to create Green Dot Money and the potentially meaningful opportunity for organically generating new streams of high margin revenue by helping customers find their "Yes," we are certainly eager to get going and see what we can do."
Free Newsletter Sign-up