The Special One: what can banks learn from football management?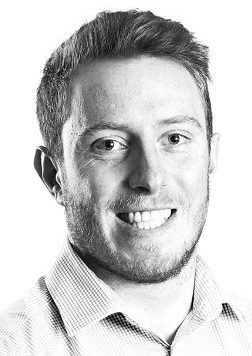 Richard Longstreet, Associate Consultant at Capgemini Consulting



03.07.2015

01:00 am

Banking
Much like the Premier League, the financial services industry is dominated by high-profile and high-value signings. It is a highly competitive market, with top players and managers often sought after by more than one company or team.

Whether it is Cristiano Ronaldo, Jose Mourinho, or Bob Diamond, the news is dominated by transfers and key moves in both industries. A key new hire in a senior position can inspire faith in a previously faltering company, just as a new holding midfielder can add structure to a previously 'all-over-the-place' team, but just how much influence can one person have on their own?

How much do they depend on the team around them? How much do companies invest in these people?

While high profile moves still dominate our newspapers, for example, BBC Sport has apage dedicated to football transfers which is updated daily, behind the scenes a flurry of transitioning activities are inevitable. Much like the Manchester United team of the 1990s, who invested in training the likes of David Beckham, the Neville brothers, and Paul Scholes; financial services (FS) companies are beginning to realise the value in developing their own leadership.

Keeping the same 'High Performing Team' and instilling a consistent culture across the club proved to be successful for Manchester United, so much so, they won the Treble in 1999. This proved what could happen with effective investment in the 'people agenda'.

Good leadership requires a number of skills, including communication, being inspirational, influence, strategic thought and courage. A number of leadership development coaches have tried to package the perfect combination of these skills. Here again, the FS sector can learn from the Premier League, there are examples of fantastic leaders who have consistently managed teams to success - Sir Alex Ferguson and Jose Mourinho. Successful Premier League managers do not only manage to transform their teams and take them to the top, but also inspire the trust of millions of fans, an ability the leaders of today's banks would benefit from.

So how do they do it? What is the combination of skills that makes them the best? It is said, Jose Mourinho works 16 hour days to ensure he is prepared for each match - this dedication motivates and inspires his players to match his work ethic! Sir Alex Ferguson's reputation precedes him and he is a well-recognised leader of men - commanding respect in the changing room. Importantly, both managers have great relationships with their players and understand how best to work with each individual. They are also astute tacticians, taking the time to analyse their opposition and identify an approach to counter their opposition, identify gaps, weaknesses and opportunities. All of these skills can be transferred to the Financial Services industry.

There is no doubt of senior management's importance in defining a company's culture, yet leadership training is something that has only recently started making headlines. Companies have started realising the value in developing their existing talent into Management positions, as opposed to spending huge sums on headhunting and recruitment fees.

However, little is known of the training received by the Directors and Senior Executives of Financial Services firms - does António Horta Osório dedicate a few hours a week to self-development? Is executive support and coaching available to current and future leaders?
Co-author: Anuj Kumar- Head of Banking Risk and Regulatory Compliance Capability at Capgemini Consulting
Related Blogs