Look to Efficiency and Innovation to Drive Competitive Advantage in Banking
Stephan Schmidt-Tank
Financial Services Business Development at Amazon Web Services
Stephan is a senior executive with a track record of driving transformational change with strategic insight and leading cross-functional teams at ExCo and Board level in a variety of (corporate) cultures. He currently leads Amazon Web Services' (AWS) business and market development efforts for the Financial Services industry in the EMEA region. During his 18 years in financial services, Stephan served as the Head of Business and Risk Management for Operations & Technology and the Head of Structural Reform at Barclays Investment Bank in London; was Chief of Staff at Barclays Africa Group; headed up the Strategy team for Barclays Group and was a strategy consultant with McKinsey and Company for 8 years. At McKinsey, he advised financial service clients in Europe and Asia on business and corporate strategies, M&A strategies, management information systems and controlling and risk management.
Look to Efficiency and Innovation to Drive Competitive Advantage in Banking
23.05.2019 11:15 am
We're seeing a wave of change sweeping the industry directly related to financial institutions' need to innovate and transform to compete. At a time when customers' expectations are changing fast and customer centric companies need to move faster and more efficiently than ever before, they also need to be in a position to protect, access, and share their data appropriately. At the same time, they need to keep an eye on security, and regulation.
In my role at AWS, I witness agility, security and efficiency working closely together to enable innovation; in fact, the confluence of these forces has led to some of the most innovative and disruptive changes within the industry. It's by focusing on these three elements that banks will be best positioned to transform their business and gain a competitive advantage.
The Opportunities
Both incumbent banks and new entrants such as Tandem Bank, Currencycloud, Starling Bank or Monzo, are turning to the cloud to both innovate by bringing new cloud-native systems to market and transform by migrating legacy systems to the cloud.
Ultimately, investing in the cloud leads to three key benefits that drive innovation: extracting new insights from traditional and alternative financial data; providing the scalability and agility to respond to market and business changes; and reducing the time and resources needed to manage and maintain technology infrastructure, while operating with the highest security standards available and required in the financial services industry.
Extracting New Insights From Data
Data-led insights, enabled by the cloud, are providing firms with the ability to make business-critical decisions concerning customer segmentation, market positions, product pricing, risk, security, compliance, and surveillance. And companies are increasingly looking to artificial intelligence (AI) and machine learning (ML), built in the cloud, to bring greater efficiency to existing processes and to extract deeper value from data sources in the industry.
Traditionally, firms found making effective use of AI and ML models challenging. However, today organisations can use the cloud to create new insights from data or achieve process efficiencies with machine learning in much simpler ways. At AWS, we've been focused on bringing that knowledge and capability to our customers by putting machine learning into the hands of every developer and data scientist. We want to take technology that until a few years ago was only within reach of a small number of well-funded organizations and make it as broadly available as possible. As a result, the vast majority of
machine learning and deep learning in the cloud is running on AWS today.
For example, Tandem Bank use AWS to rapidly iterate their application and bring new products to market. The Tandem app allows people to manage all their bank accounts within a single app, letting users do what they would normally do, but more efficiently. Tandem does this by accessing their customers' bank history transactions and applying machine learning to the data to spot patterns that individuals may not otherwise spot themselves.
Tackling scalability and security in highly regulated industries
Today customers have much higher expectations for the banking sector. Anne Boden, Founder of Starling Bank – one of the UK's leading fintech startups and a successful mobile first disrupter in retail banking – recognised the need to put technology and the customer at the heart of the business and since launching in 2014, the challenger bank has used AWS to build a convenient, transparent, cloud and mobile-first service without sacrificing security, scalability or cost effectiveness. Using AWS services including AWS Lambda, Amazon Simple Storage Service (Amazon S3), and Amazon Relational
Database Service (Amazon RDS), Starling has achieved a fast, scalable, and secure cloud infrastructure that enables seamless, compliant functionality updates. Their customers can enjoy the security and protection of a licensed and regulated bank while also getting access to insights, data, and services that empower them to track where they are spending their money and on what, and make decisions about
their money.
Similarly, Monzo Bank has grown from an idea to a fully regulated bank on the AWS Cloud. A bank that "lives on your smartphone", Monzo has already handled more than £4 billion worth of transactions for more than a million customers in the UK. Monzo runs more than 400 core-banking microservices on AWS, using a variety of AWS services. The challenger bank, which was founded in 2015 by a small team of entrepreneurs from the technology and banking industries, allows their users to integrate their accounts with other services through open APIs.
Reducing time and resources
By moving to the cloud, firms can devote more time to innovating and addressing customer challenges and less time worrying about infrastructure and technology deployment. From continuously developing, testing, and deploying new applications quickly to scaling quickly on global infrastructure, the cloud provides them with more control over their technology decisions, and provides the ability to scale up or down depending on their needs.
Organisations no longer need to make large upfront capital investments to build and maintain infrastructure because the cloud puts elastic, reliable and secure IT resources at their immediate disposal over the internet with a pay as you go model. They can provision exactly the right type and size of resources needed, accessing as many resources as they need, almost instantly, and only paying for what
they use.
Automation tools that are integrated with cloud services greatly reduce reliance on manual, error prone methods typically used in on-premise environments, and unintended modifications to configurations of cloud-based applications that are easily captured via rules and alerts.
A great example of the cloud at work is from payment platform, Currencycloud. Currencycloud is a global payments platform that takes the complexity out of moving money using cloud technology. Founded in the UK in 2012, the company began building with a physical, on premises IT infrastructure. Today, the company's processes are powered by the AWS Cloud. Currencycloud leverages a range of AWS services, for example Amazon Elastic Cloud Compute (Amazon EC2) and Amazon Aurora to manage the highs and lows of customer traffic in its business. Whenever Currencycloud needs to handle a peak in customer activity, it can configure the amount of computing resource and data capacity in a matter of minutes and pay for only what they use. By migrating to AWS, Currencycloud has achieved higher server and database performance and has reduced server spin-up speed from six months to six minutes, while Monzo was able to run its banking systems for more than 1.7 million customers with just ten people on its infrastructure and reliability team.
What's next in banking?
While a number of banks are operating in the cloud, including Santander's subsidiary Open Bank or ABN Amro's new10.com, the industry has only begun to fully exploit the benefits of cloud.
The current environment has resulted in companies of all sizes being laser-focused on the opportunity data is creating. However, leveraging data effectively requires resources that many organisations cannot afford or accommodate – the speed, capacity, and tools to properly collect, store, and analyse data. Historically this has meant organisations missing opportunities to capitalise on data-led decisions for serving customers with more personalized propositions, risk management, trading strategies or fraud surveillance. Big data capabilities make decision making a science, rather than a guessing game, which has the potential to affect the front and back-office functions that position organisations for long-term growth.
We've seen a number of innovative services and products born in the cloud in the last few years. But we are just at the beginning of how the cloud will impact banks. The cloud will give organisations the ability to remove traditional IT constraints, and computing and storage limitations, to reveal an agile, powerful, and secure environment to innovate.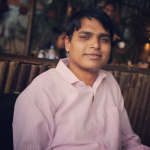 Harshad Borde Transparency Market Research
FinTech breakthroughs, while they facilitate online financial transactions, are indicating an upsurge in the adoption of next-generation technologies, including artificial intelligence, data science, and machine learning, to fight financial crime Read more »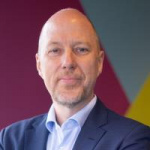 Claus Christensen Know Your Customer
There are always many reasons one might want to organise a trip to Paris. For the last couple of years, the Paris FinTech Forum has become another one of these reasons. First launched in 2015 and hosted in the charming Palais Brongniart - the former Read more »
Free Newsletter Sign-up