Valemobi enhances VALEBROKER solution with Numerix's Advanced Analytical Framework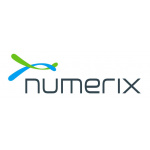 Valemobi enhances VALEBROKER solution with Numerix's Advanced Analytical Framework
Numerix, the leading provider of cross-asset analytics for derivatives valuations and risk management, and Valemobi , a sophisticated trading platform for multi-asset brokerage, has announced a new partnership agreement. Valemobi's VALEBROKER solution will leverage Numerix's advanced analytics framework across multiple asset classes for pricing and portfolio risk analysis including – Market Risk calculation, Historical VaR calculation, Monte Carlo VaR, and scenario analysis.
"To serve the growing needs of our hedge fund client base, we needed to strengthen our analytics platform not only for breadth and depth of coverage, but for advanced risk analysis. The Numerix analytical engine is underpinned with extensive model coverage for complete cross-asset coverage – as well as the most sophisticated tools for automated structuring and pre-trade analysis," said Nelson Massud, Chief Executive Officer of Valemobi. "Now our platform is better equipped to perform mark-to-market valuations and ad-hoc risk measures, in addition to portfolio-level analysis and risk aggregation. This integration has helped to enrich our offering. With Numerix as the backbone of analytics on our platform, our solution is more robust not only from a coverage and capabilities standpoint, but from a performance point-of-view as well."
Recognized for its innovative technology, Valemobi provides a wide range of solutions to traders and brokerage houses, including trading platforms for Windows and Mac, iPhone, iPad and Android. The company has successfully applied high tech solutions to solve the common issues found in the capital markets. Brokerage houses and asset managers utilize the VALEBROKER solution for portfolio management, including trading for fixed income and equities, and investment fund distribution.
"With Numerix, Valemobi will distinguish itself from the competition through its ability to provide customizable risk scenarios, value complex instruments and calculate unique risk measures," said Steven R. O'Hanlon, Chief Executive Officer and President of Numerix. "Our valuation and risk framework will help to support pre- and post-trade risk analysis, from mark-to-market valuations and Greeks, to Market Risk and advanced stress testing scenarios. With analysis being performed at both the trade and portfolio level, Valemobi will enable users to make the most informed trading and risk management decisions possible. This partnership will extend the reach of Numerix analytics and help to empower a new set of customers."
Free Newsletter Sign-up