Three Credit Unions select Fiserv for tech transformation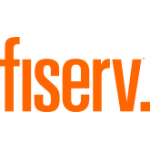 Three Credit Unions select Fiserv for tech transformation
Wholesale Banking
,
Alternative Finance
Fiserv, Inc. (NASDAQ: FISV), a leading global provider of financial services technology solutions, announced today that three credit unions will be utilizing Fiserv solutions as the backbone of planned technology transformations. Each of the credit unions has expanded their relationship with Fiserv by selecting DNA®, a real-time, open architecture account processing platform, along with integrated surround solutions from Fiserv. The credit unions include Arkansas Federal Credit Union ($1.07B in assets), based in Jacksonville, Arkansas; Consumers Credit Union ($1.12B in assets), based in Waukegan, Illinois; and Andigo Credit Union ($897M in assets), based in Schaumburg, Illinois.
Arkansas Federal Credit Union, the state's largest credit union, has been a Fiserv client since 1995. The credit union chose DNA for its streamlined processes, capacity to integrate best-of-breed solutions and ability to enable the credit union to quickly deliver innovative products to its members. Along with DNA, Arkansas Federal selected multiple integrated solutions from Fiserv, including Verifast™ for in-person authentication, Nautilus® for enterprise content management , a suite of CRM and business intelligence solutions, tMagic™ teller capture, card services and Statement Advantage™.
"We see ourselves as a technology company that provides financial services rather than a financial services company that uses technology," says Rodney Showmar, CEO, Arkansas Federal Credit Union. "Technology is about making things easier, better and more efficient, and that's what working with Fiserv will do for us. DNA will make it easier for our members to interact with our people, our products and our services, and enhance the efficiency of our employees, branches and back-office operations."
Andigo Credit Union – the eighth largest credit union in Illinois and formerly Motorola Employees Credit Union – selected DNA along with Verifast™: Palm Authentication and Nautilus enterprise content management as the technology cornerstone supporting a major transformation of the financial institution. The transformation, which includes a new name, new headquarters and branch expansion, is aimed at growing community-based membership and expanding business lending and deposits.
"Fiserv technology is a key component in our vision for future growth," said Mike Murphy, CEO, Andigo Credit Union. "The modern, open architecture of DNA will enable us to streamline our processes, improve our member and employee experience, and give us the ability to quickly and flexibly develop products and services to meet the needs of our members."
Consumers Credit Union, a high-performing large credit union and a Fiserv client since 2006, selected DNA to support member business lending, advance its teller automation and centralized services strategy, and provide reliable 24/7 mobile and online support. The credit union has a strong digital focus serving members in all 50 states and through online and mobile channels. Along with DNA, Consumers Credit Union also selected Weiland Account AnalysisTM from Fiserv.
"DNA offers 100 percent uptime, strong business lending support in the core and an open architecture that enables our development group to create the unique member experience we're looking for," said Sean Rathjen, president and CEO, Consumers Credit Union. "The relational database in DNA also gives us a full 360-degree view of our member relationships and accurate data to support our sales culture and provide better member service."
"Understanding and leveraging the role that technology plays in people's lives is essential to the success of today's credit unions," said Vinnie Brennan, president, Credit Union Solutions, Fiserv. "These three innovative credit unions are using technology from Fiserv in their own unique ways to expand their offerings, create outstanding member experiences and gain the efficiencies that credit unions need to thrive in a fast-changing environment."
All three credit unions will be running DNA in-house, seeking to accelerate their growth and enhance member service by taking advantage of the relational database, open architecture, person-centric data model and 24/7 real-time processing capabilities of DNA.
Free Newsletter Sign-up