Northern Trust Strengthens its Team with New Hire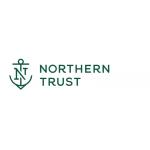 Northern Trust Strengthens its Team with New Hire
Wealth Management
,
People Moves
Northern Trust has hired Clayton DaSilva as sales manager, Middle East.
Based in Abu Dhabi, DaSilva is responsible for leading Northern Trust's business development in the Middle East and supporting business development in Africa, offering Northern Trust's asset servicing and capital markets solutions to sovereign wealth funds, central banks, asset management companies and corporate clients. He will report to Douglas Gee, head of sales in Europe, the Middle East and Africa (EMEA) at Northern Trust.
DaSilva joins from JPMorgan Chase where he was most recently an executive director, responsible for investor services relationship management and business development. He has more than 18 years of financial services experience across Europe, the United States and the Middle East.
"Northern Trust has seen very strong growth in assets under custody and administration over the last three years in the Middle East, and we are committed to expanding our presence in the region," said Sheldon Woldt, head of Northern Trust in the Middle East. "Clayton will support our business development in the region and his experience and market knowledge will ensure we remain exceptionally well-positioned to meet the unique needs of our clients in the region."
Over the past five years, Northern Trust has grown its Middle East business with a series of strategic appointments across its consulting, fund accounting, investment operations, wealth management, and asset management functions. It also recently appointed Mona Al Hussain as a relationship manager in its Riyadh office.
Northern Trust has been serving clients across the Middle East since 1987, providing asset servicing and asset management expertise. In addition to an office in Riyadh, capital city of the Kingdom of Saudi Arabia that opened in 2013, Northern Trust also has an office in Abu Dhabi, United Arab Emirates.
Free Newsletter Sign-up