Kestra Private Wealth Services Helps Another Wirehouse Team Go Independent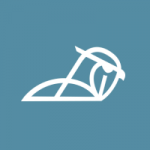 Kestra Private Wealth Services Helps Another Wirehouse Team Go Independent
Kestra Private Wealth Services, LLC (Kestra PWS), a registered investment adviser subsidiary of Kestra Financial, Inc., supporting independent advisor teams nationwide, today announced the addition of Modernize Wealth to its advisory platform.
Based in Chandler, Ariz., the professionals at Modernize have been providing wealth management and retirement planning services for over 25 years. The advisory team at Modernize consists of John Hebert, Brandon Hebert, and Jeffrey Hebert.
"Modernize Wealth provides clients with a holistic planning experience, and as part of that, we want to be associated with a firm that offers us the freedom to utilize state-of-the-art technology. We found those resources – and more – in Kestra PWS," said John Hebert, Wealth Advisor & Chief Investment Officer of Modernize Wealth. "Our firm maintains a steadfast commitment to putting our clients first, and now that we are independent and affiliated with Kestra PWS, we can remove the once-prevalent bureaucracy to communicate and work directly with our clients to pursue their goals."
Kestra PWS, itself founded by former wirehouse advisors, helps wirehouse exiters go independent. It has helped Modernize open an office at 3075 W. Ray Road in Chandler, Arizona.
"When John and the team at Modernize came to us, they were frustrated with institutions putting themselves before the needs of clients, a problem we at Kestra PWS are committed to solving after hearing this complaint many times over the years from wirehouse advisors," said Rob Bartenstein, CEO of Kestra PWS. "Now that the Modernize team is part of Kestra PWS, their clients can enjoy a more complete, customized experience, state-of-the-art technology, on-call support staff and the many other benefits of going independent."
Free Newsletter Sign-up