JHC Systems Strengthens Sales Team with an Eye to Strategic Growth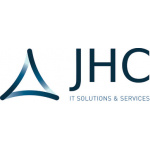 JHC Systems Strengthens Sales Team with an Eye to Strategic Growth
Wealth management software firm, JHC Systems (JHC), has doubled its sales team in response to increasing demand for specialist financial technology in the UK and international markets. Leading the team is Edward Lopez, who joined JHC just over a year ago as Chief Revenue Officer. Other key appointments to the team include Noel Montaigue, Swati Barve and Jane Boorman.
Lopez commented: "JHC's reputation as a provider of proven technology and the firm's commitment to clients, was my key reason for joining. Their continual reinvestment in products – JHC Figaro (Figaro) and JHC Neon (Neon) – makes JHC a leader in the wealth management software business and provides a strong foundation for global growth. To ensure that growth, we need the right team. The understanding and expertise the new additions bring will enable the company to stay focused on its core UK market and help us capitalise on significant fintech opportunities overseas."
Lopez has more than 20 years' experience in the wealth management and private banking industry in New York, London, Tokyo and Hong Kong. Having previously held the position of Head of Sales & Business Development for OpenLink's EMEA business, it was at SunGard (Now FIS) where Lopez truly learnt his trade. Among other successes, Lopez built the sales faction for SunGard's newly launched wealth and private banking front and middle office solutions in Asia from scratch and exceeded the first year's revenue target by 200 per cent. He then focused his attention on SunGard's asset management group in London and introduced more than a dozen new clients. As CEO for SunGard Global Execution Services, Lopez was the CF1, CF3 and CF30 for SunGard's FCA authorised broker dealer.
Alongside Lopez, Noel Montaigue has joined as Business Development Manager. Noel has a wealth of global fintech sales experience from his time at OpenLink, Charles River and SunGard, as well as financial institutions Merrill Lynch and Deutsche Asset Management. Swati Barve, an original member of the JHC team, is now Figaro's Director of Pre-Sales. Ex SunGard SVP of Marketing and Business Intelligence Jane Boorman now heads up the marketing team.
JHC's CEO, John Blackman, said: "JHC has always been ambitious and the new team reflects this. Ed's experience across different regions means he can strategically plan the firm's global expansion while continuing to deliver for our clients, wherever they are based. As we grow, we will continue to make significant investments in our technology to ensure that we—and our clients—stay ahead of the curve."
Lopez added: "Today, JHC is a truly multi-product fintech firm with a global reach. Our new partner programmes and strategic alliances continue to open doors in international markets. The recent successes with our flagship solution, Figaro, taken up as a managed service by Alliance Trust & Savings and by James Brearley & Sons, proves that wealth management firms are keener than ever to de-risk their investments in technology. If anything, MiFID II and GDPR has increased and accelerated conversations as firms want to ensure that they are compliant and stay on the right side of the regulator! Our instant digital dashboard for wealth management firms—Neon—has also been creating waves in the UK and abroad and has attracted two new clients in recent months. Plus, we're announcing strategic partnerships with Delta FS in the UK as well as some key global fintech players. All in all, we're excited about what the next 12 months hold, both in the UK and internationally."
Free Newsletter Sign-up