Gender Pay Gap Prevents Women From Investing in Their Future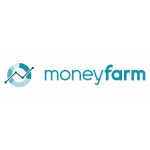 Gender Pay Gap Prevents Women From Investing in Their Future
Wealth Management
,
Payments
More than half of British women who don't have any financial investments are not investing due to a lack of disposable income, according to new research commissioned by digital wealth manager Moneyfarm.
Data from the YouGov survey shows that over half of women without financial investments (53%) in Britain cite a lack of funds as the most common barrier to investing. In fact, almost one in four (24%) say they do not have any disposable income in a typical month - versus just 14% of men.
The gender pay gap in the UK, currently at 18.1%, is having a direct impact on women's ability to put money aside and invest in their future. With Moneyfarm's research also revealing that almost half of women (46%) do not have financial investments at all.
What's more, three times as many men have investments worth between £50-100k in comparison to their female counterparts. Men (7%) are also a whopping seven times more likely to add funds to their portfolio on a weekly basis than women (1%).
Interestingly, women are less put off by any fees associated with wealth management, with 11% of men without investments citing expensive fees as a barrier to investing, whereas only 5% of women say the same, indicating they are more willing to pay for expert advice. However, with the rise of financial technology, cost-effective advice on investment solutions is now easily accessible – for example, Moneyfarm is fee free up to £10,000 and has no minimum investment – users can open an account with as little as £1.
Paolo Galvani, Chairman and co-founder of Moneyfarm, commented: "In today's world, it is incredibly disappointing so many more women than men are prevented from investing in their future due to a lack of disposable income. And it is equally unfortunate to see this gender bias extend beyond simply the ability to have financial investments, given men are likely to more regularly contribute to their portfolio, and have more money invested overall.
"It is important for everyone, even those on lower salaries to be aware that expensive fees and wealth management no longer go hand-in-hand – fee-free investment solutions like ours up to £10,000 are easily accessible and allow individuals to invest at their own pace. Unfortunately, the wealth gap between those who invest and those who don't, regardless of gender, is only going to grow, so now is as good a time as any to start planning for the future by investing in some way – even if it's small contributions."
Moneyfarm helps people protect and increase their wealth through time. Through its online investment platform, it offers advice on diversified portfolios designed to deliver sustainable growth through a range of asset classes.
Free Newsletter Sign-up