Salviol Global Analytics' Platform Shows Breakthrough Result in Insurance Fraud Prevention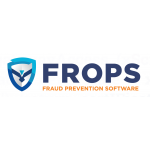 Salviol Global Analytics' Platform Shows Breakthrough Result in Insurance Fraud Prevention
Salviol Global Analytics, has announced that its FROPS platform has delivered breakthrough results in Insurance fraud prevention by combining several cutting-edge technologies. The accuracy with which the platform predicted fraud in a challenging test incorporating over a sample of 500,000 policies is unprecedented. The break-through in performance means the insurance sector has a powerful tool to eliminate much of the £3Bln / year lost to fraudsters in the UK. The translates into significant saving for honest customers (around £50/ year for motor insurance).
Rigorous tests on 1/2M policies show that FROPS can filter out insurance policy applications associated with fraudulent claims with an accuracy of up to 97%. FROPS provides this step-change in detection capabilities by utilising all of the digital assets/data available and machine learning techniques to best effect. It identifies organised and opportunistic fraud with considerable precision.
FROPS is already being applied successfully to identify fraud by leading insurance companies as well as a national centre for fraud detection. It is also used in the telecoms retail banking sectors.
"We believe that FROPS will, as its adoption worldwide accelerates, prevent billions of pounds of fraud in the Financial sector. The ongoing use of the most advanced technology in the FROPS platform will continue to keep the most of sophisticated of fraud rings in check. The platform will also trap opportunistic fraud. This break-through in performance means that insurance companies can simultaneously reduce premiums, enhance customer services and increase profitability in a highly competitive market" said Ameet Dave, Director of Financial Services at Salviol.
Free Newsletter Sign-up