Mistral Mobile Launches m-Aegis™ Secure OTP Authentication Solution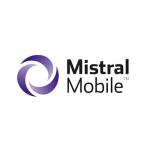 Mistral Mobile Launches m-Aegis™ Secure OTP Authentication Solution
Security
,
Authentication Technology
Mistral Mobile announces the launch of m-Aegis™ Secure OTP, a secure, out-of-band, two-factor authentication solution to replace the vulnerable SMS OTP (one-time password), as well as paper and token-based methods. m-Aegis™ Secure OTP addresses Android malware which are stealing and exploiting traditional SMS OTPs. The solution is provided as an SDK for integration into a financial services app with on-premises deployment for the highest level of security.
Two-factor authentication with SMS is widely used by financial institutions. This is far better than a mere password but also vulnerable. Trojan developers breach SMS OTP passwords with ease and traditional two-factor authentication cannot protect against them. There are many malicious apps available, each one scarier than the next.
Ludwig Schulze, CEO, Mistral Mobile says: "Our customers are worried about the increasing level of fraud targeting the plain-text OTP-based approach, and with m-Aegis™ Secure OTP, we offer a way to both secure the mobile apps and improve the users' experience. With m-Aegis™ Secure OTP, we are pleased to add another solution to our portfolio to support securing mobile financial services applications to support user-friendly growth of mobile payments, banking and commerce based on our years of experience in the mobile industry."
Free Newsletter Sign-up