Lockheed Martin and University of Derby to Host 'Big Data In Transit' Event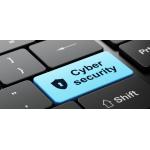 Lockheed Martin and University of Derby to Host 'Big Data In Transit' Event
Technology academics at the University of Derby are joining forces with cyber security experts and businesses to discuss the importance of security and predictability when moving large amounts of data.
The University is co-hosting an event called 'Big Data In Transit' with Lockheed Martin and The VTC (Virtual Technology Cluster) Group at Derby's Silk Mill on Tuesday (February 16.)
More than 25 high-tech companies, including Microsoft, Deltarail, Roche USA and Unilever will be attending to share knowledge and practise around the movement of Big Data.
Professor Kath Mitchell, Vice-Chancellor of the University of Derby, will give a welcome address, along with Professor Nick Antonopoulos, Dean of the College of Engineering and Technology at the University.
Prof Antonopoulos said: "There is an increasing awareness in government and industry that Big Data and its associated technologies bring exciting opportunities for business, as well as significant challenges in cyber security.
"In response to this, the College of Engineering and Technology at the University of Derby has been developing substantial research and academic expertise in these fields.
"I am delighted to welcome an impressive number of experts from the Lockheed Martin Virtual Technology Cluster (VTC), as well as representatives from Lockheed Martin's Information Systems & Global Solutions business and The VTC Group, to debate the key themes surrounding cyber security and the storage and communication of Big Data.
"This is one of the most high profile industrial events that the University has ever organised and it will stimulate excellent opportunities for the University and industry to work together to harness the great potential of Big Data."
The event will discuss how reliability and completeness can be ensured in big data transits, what technical measures can assist with providing integrity and confidentiality for moving data, as well as identify what customers and business partners expect in terms of guarantees and assurances.
John Plumb, Operations Manager for the Lockheed Martin VTC, said: "It's great to see our first reciprocal partner from academia, the University of Derby, engage with so many VTC members to help progress discussions and information exchanges around Big Data."
British technology company Citi Logik, a member of the Lockheed Martin VTC, will deliver a presentation on Big Data at the event and delegates will then be invited to identify key opportunities for business and innovation in the field of Big Data and cyber security. The identified themes will be fed into a panel discussion in the afternoon.
Guest speaker Dr Asif Jan, Director of the Chief Technology Office and the Project Leader of Strategic Data at Roche USA, will round up the event with a presentation.
Free Newsletter Sign-up