Kroll Enhances its Team with New Appointments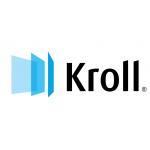 Kroll Enhances its Team with New Appointments
Kroll announced the appointment of four new Directors in its Cyber Security and Investigations practice – Devon Ackerman, Mari DeGrazia, Ron Dormido, and Ray Manna. Each of these individuals is a highly accomplished cyber security professional with deep subject matter expertise developed through years of experience handling complex and high profile cyber security incidents for the Federal Bureau of Investigation (FBI), the U.S. Army Intelligence and Security Command, or private enterprise.
"Cyber capabilities, especially in the area of advanced digital forensics, are playing an essential role in how Kroll meets the needs of its clients facing challenges as diverse as data breaches, stolen intellectual property, counterfeit products, asset search and recovery, transactional due diligence, as well as fraud and corruption investigations," said Tim Ryan, Managing Director and Practice Leader, Cyber Security and Investigations practice. "Having worked with and for federal law enforcement, the military, and the private sector, Devon, Mari, Ron, and Ray have honed their skills on wide-ranging assignments that not only mirror the issues our clients face today, but these experiences have also provided a foundation of knowledge that enables each of them to anticipate evolving and emerging cyber threats."
"Over their careers, Devon, Mari, Ron, and Ray have each consistently demonstrated a commitment to excellence, quality, collaboration, and outstanding client service, in addition to their tremendous technical expertise," said David Fontaine, Chief Executive Officer of Kroll and its parent, Corporate Risk Holdings. "Whether in service to the public or private sector clients, their significant hands-on experience in the investigation and remediation of cyber-related threats and incidents adds extraordinary capabilities to our dedicated team of cyber professionals."
Ackerman most recently served with the FBI as a Supervisory Special Agent and Senior Digital Forensic Examiner, where he had responsibility for oversight and coordination of all FBI Digital Forensics-related field operations across the United States, spanning a variety of matters such as domestic terrorism, mass shootings, and incident response events. He has also developed a number of widely used forensic tools; provided expert witness testimony in federal and state courts; and presented as a thought leader at many industry and educational conferences. Ackerman began his career with the FBI in 2008 where he co-founded the FBI's first North Carolina Cyber Security and Intrusion Working Group (e-Shield), and received a Citation for Special Achievement from the Director of the FBI in 2015 and a Certificate of Recognition from the Operational Technology Division in 2014. In addition to holding many professional certifications, he earned a M.S. in Digital Forensic Science and a B.S., magna cum laude, in Computer & Information Systems, both from Champlain College.
DeGrazia comes to Kroll from Verizon Enterprise Solutions, where she was a Senior Security Consultant with the Research, Investigations, Solutions, Knowledge (RISK) practice, serving as Case Lead on various network intrusion and data breach investigations. Throughout her 12-year career, DeGrazia has served with computer forensics firms and a Big Four accounting firm and led her own consultancy firm. She has often conducted her work within the context of cyber investigations and has collaborated closely with law enforcement on criminal cases and with attorneys on civil litigation matters. She has written and released numerous programs/scripts to the forensics community; presented on her research at several industry conferences; is a published author in eForensics Magazine; and was technical editor for Windows Registry Forensics S.E. She holds several certifications in addition to earning a B.S. in Computer Science from Hawaii Pacific University.
Dormido is a 26-year veteran of the U.S. Army, having served in the military for more than two decades. He spent his last tours of duty as a Special Agent with the U.S. Army's Intelligence and Security Command, where he established the computer forensics/digital evidence recovery lab for a Hawaii-based U.S. Army Counterintelligence Investigations unit and supervised a team responsible for providing computer forensics support to U.S. Army investigations and operations within the Pacific region. He also served as the primary U.S. Army Intelligence representative to the FBI Honolulu counterintelligence/counterterrorism cyber threat working group. Most recently, Dormido was a Senior Information Security Consultant with Verizon's RISK practice, where he led computer forensic investigations for corporate clients worldwide, including several Fortune 100 companies affected by data breach and cyber incidents. He has completed numerous advanced technical training programs and holds various professional certifications and designations, including Certified Computer Forensics Examiner (CCFE).
Manna most recently led the FBI's Philadelphia Regional Computer Forensic Laboratory (RCFL), capping a distinguished 20-year career with the FBI. In his role as Supervisory Special Agent and Director of the RCFL, Manna managed the forensic processing of all types of digital evidence for hundreds of requests annually. He was also the primary liaison with investigative personnel and prosecuting authorities in addition to having oversight responsibility for operational and personnel management of the RCFL. During his service with the FBI, Manna received the FBI Director's High Impact Leadership Award as well as the FBI Medal for Meritorious Achievement (Heroism). Manna joined the FBI after 10 years as a U.S. Army Officer, serving as a troop commander at various levels as well as in diverse staff positions. He holds numerous certifications in addition to earning a B.B.A. from James Madison University.
Free Newsletter Sign-up