IMM Expands Switch Promotion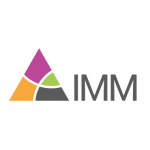 IMM Expands Switch Promotion
IMM, the industry's leading provider of eSignature and eTransaction Management for financial institutions, announced the extension of its popular "Switch Promotion" due to the overwhelming response and continued interest from both banks and credit unions nationwide.
Initially launched in November 2016, the special incentive program will remain in effect through the first quarter of 2017. This enables financial institutions to easily replace their existing eSignature system with IMM's advanced, industry-leading platform.

IMM's "Switch Promotion" was originally scheduled to end Dec. 31, 2016. Continued market interest and customer demand led to the offer's extension. Institutions moving to IMM's platform listed IMM's superior integrations with Core, Lending, Account Opening, and ECM/Imaging systems as key motivators for selecting IMM. Strong customer service, optimum control and end-to-end transaction management capabilities were also reasons to replace existing, legacy systems.

According to IMM's Executive Vice President, John Levy, the switch program provides financial institutions with a cost-effective migration strategy to replace existing eSiganture systems. "An increasing number of banks and credit unions were disappointed with their current systems. We received an incredible response after launching the switch program. To us, this interest also demonstrates the pivotal role eSignature technology plays in ensuring day-to-day operations are efficient and effective. Extending the campaign gives even more institutions the opportunity to replace dated systems with IMM's advanced technology platform."

More than 30 percent of IMM's client base has been with the company for over a decade, relying on IMM's technology solutions to grow their businesses. This highlights the long-term value clients find in the company's suite of eSignature and eTransaction automation solutions. Of IMM's more than 700 financial institution clients, more than half have used its technology for at least five years. In addition, more than 55 percent of the company's client base relies on three or more of the company's eTransaction solutions to drive enhanced banking experiences for consumers, and to transform the financial institutions' back office operations.
Free Newsletter Sign-up