Gemini Scales European Operations with Arrow Alliance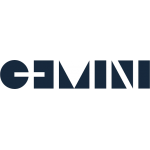 Gemini Scales European Operations with Arrow Alliance
Gemini, a provider of the leading security analyst platform to rapidly deploy, manage and achieve true situational awareness across data and security solutions, today announced that Arrow Electronics has become a distributor of Gemini solutions. With this agreement, Arrow will distribute Gemini's products and services across Europe.
"The Gemini Security Appliance for Splunk is the perfect addition to our portfolio, so we're honored to be chosen as the distributor in Europe," said Eric Nowak, President, Arrow ECS EMEA. "We see great potential in Gemini's solutions, particularly when bundled with our high performing big data and security offerings. Our customers are always looking for ways to innovate, reduce costs, and improve efficiency. With Gemini, we will continue to deliver on this promise for our customers."
Arrow, a Fortune 120 company with 18,700 employees worldwide, optimizes the efficiency with which organizations can store, manage, protect and deploy their data.
As the adoption of data technologies scale, organizations are overwhelmed with complexity and have limited resources. Leveraging our solutions helps scale their use of data and reduces total cost of ownership associated with deploying and managing leading data platforms," said Tony Ayaz, Gemini CEO. "We are very excited to expand our reach in Europe with Arrow. They have an amazing history and been a strategic value-added distributor for many successful organizations that rely on their massive network.
Free Newsletter Sign-up