Fraudsters Taking Advantage of Coronavirus With New Scam Emails, Warns Tax Partner at Haines Watts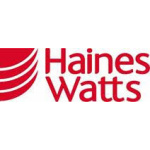 Fraudsters Taking Advantage of Coronavirus With New Scam Emails, Warns Tax Partner at Haines Watts
EMAILS are starting to surface, targeting individuals with an email that looks like it is from Gov.uk, says Martin Gurney, a tax partner at Haines Watts.
He claims some are even suggesting that there is a tax rebate for everyone, with £124 for everyone to buy products to protect themselves against the virus.
Martin said: Some emails say 'Click here to receive your refund', while others are suggesting you click a link to a site to read an updated 'health warning' – the bug can then access all of the stored information and passwords on your device."
In response, Martin has issued a warning that fraudsters will seek every available opportunity to take advantage of individuals online.
He said: "We frequently get queries from clients regarding emails that we have received, in particular when the communication looks to have been sent by a regulatory body, such as HM Revenue & Customs.
"We understand that emails are being circulated relating to coronavirus offering refunds or suggesting that a link is followed to access up-to-date advice."
Martin, who has more than 20 years' experience in accountancy and tax, has some tips to help avoid scammers:
For the avoidance of doubt, it is almost certainly a scam if any of the following apply:
You were not expecting the email;
You are being offered a refund or some other reward that you were not expecting;
You are being asked to make a call to secure a refund/reward;
You are being asked to input information to secure a refund/reward
If you receive such an email:
Contact your accountant; or
Contact the relevant regulatory body direct using the contact details from their website [i.e. do not use the contact information from the email]
Until you have verified the authenticity of the email
Do not open any attachments
Do not click on any links
He added: "Remember, it is less likely that regulatory bodies will hold your email address or that they will choose to communicate with you by email. Therefore we all have to be vigilant and be sceptical!"
Free Newsletter Sign-up