Esma Proposes Development of Consolidated Tape for European Equities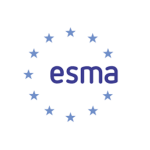 Esma Proposes Development of Consolidated Tape for European Equities
Regulatory Standards
,
Security
Europe's top securities regulator has recommended the establishment of a real-time consolidated ticker tape to improve transparency for equities across the EU's fragmented markets.
Following a review of market data pricing by exchanges and data vendors, the European Securities and Markets Authority (Esma) says that MiFID II has not delivered on its objective to reduce the cost of market data charged by trading venues.

Steven Maijoor, Esma chair, says: "After nearly two years of operating under MIFID II, we are still lacking a reliable view of liquidity across the EU. Therefore, we need to establish a real-time consolidated tape for equity instruments to remedy the fragmentation of EU markets, create a real single market and so contribute to the establishment of the Capital Markets Union."

Tracking developments in the US markets, Esma says the ticker will require the mandatory contribution of data by trading venues and approved providers under a revenue-sharing model.

The creation oan EU-wide ticker is likely to be a time-consuming task. Says Esma: "The establishment of an EU-wide real-time consolidated tape is a technically demanding task which will require a substantial investment of both time and resources by all parties involved, including the need to change the legal framework."

As a first step, Esma says it will legislate to bring down prices for market data in order to "improve transparency and to ensure that market data is provided on a reasonable commercial basis".
Free Newsletter Sign-up