Financial wellbeing startup Dreams announces its first enterprise partnership with banking software provider Silverlake Symmetri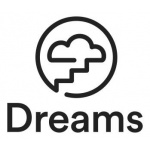 Financial wellbeing startup Dreams announces its first enterprise partnership with banking software provider Silverlake Symmetri
Personal Finance
,
Banking
Dreams (www.getdreams.com), the Stockholm-born fintech empowering millennials to save and feel better about their money, today announces a strategic partnership with Silverlake Symmetri, a wholly-owned subsidiary of Silverlake Axis Ltd (SAL), which provides software solutions and services to the Banking, Insurance, Retail, Government, Payment and Logistics industries.
The partnership marks the official launch of Dreams as a B2B platform. Through the integration within a bank's own digital tools of the Dreams Platform - which is rooted in scientific principles and enhanced by gamification - customers can set and achieve money-saving goals through clever, automated saving features, in addition to nudges and hacks. The partnership is set to grant millions of potential consumers access to financial products which will help keep their finances on track. Consumer demand for more flexible, personal finance tools has been growing rapidly in recent years, and punctuated now by the current global economic uncertainty.
The Dreams Platform will be included as part of Silverlake Symmetri's digital banking offering to its customers, including major banks and financial institutions, telcos, retailers (and all other suppliers of financial services) in Asia, Africa, and the Middle-East (where Silverlake Symmetri will be exclusive distribution partner). For SAL this marks the next step in creating and implementing the best new technologies for banks, which has been a mission of the company for the past 30 years.

Dreams launched its consumer-facing app in its native Sweden in 2016 where it has already achieved a 15% market share, and alongside the global launch of the new B2B platform, the consumer product's expansion is currently underway across multiple European markets.
Henrik Rosvall, CEO and founder of Dreams, comments: "This partnership with Silverlake Symmetri launches our enterprise solution, for the first time bringing Dreams' benefits in inspiring millennial saving and money management to the banks. It represents an extremely cost-efficient shortcut to engaging with a younger target group globally as well as establishing Dreams unique approach amidst increasingly strong fintech competition. Our European user base, of which 70% is younger than 35 years old, save €150 more with us every month than they did with their traditional home banks: proof that a customer-centric, behaviour-based approach to savings works. The same trend will be experienced by those banks which choose to implement our versatile enterprise solution. This is a clear opportunity for them to create a futureproof position against both incumbents and new fintech challengers. With deep industry knowledge, an impressive product offering, and a track record in digital innovation, Silverlake Symmetri is the partner we have been looking for to bring rejuvenation and change to markets outside Europe as well."
Jonas Lind, CEO of Silverlake Symmetri, comments: "We are delighted to partner with Dreams. Our partnership is founded on a strong, shared focus to help the financial services industry to future-proof their brand and offering in an increasingly competitive industry that is being disrupted by new quick moving players. This is an era that will bring not only challenges but also enormous opportunities for those who move quickly. The Dreams SDK-based technical solution is simple and allows for a very quick time to market. We have every confidence that by integrating our products, we will bring about a powerful solution that our clients can gain from."
Free Newsletter Sign-up