State Street Global Advisors Announces Appointment of Kim Hochfeld as Global Head of Cash Business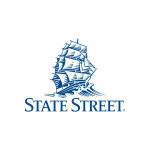 State Street Global Advisors Announces Appointment of Kim Hochfeld as Global Head of Cash Business
State Street Global Advisors, the asset management business of State Street Corporation (NYSE: STT), today announced the appointment of Kim Hochfeld as a senior managing director and global head of the firm's cash business, within the Global Institutional Group. (Photo available)
Hochfeld, who has over 25 years of experience and will join the firm in Q1 2020, was most recently with Morgan Stanley Investment Management where she was a managing director and head of liquidity distribution for EMEA and Asia.
In this role, Hochfeld will be responsible for all client-facing activities including sales, strategy, operations and services on behalf of the firm's cash management client base across the Americas, EMEA and Asia Pacific.
She will lead a global, cross regional sales team to market and grow State Street Global Advisors' global institutional cash management products and solutions to corporate treasury departments, financial intermediaries as well as other institutional cash investors and players.
"Kim joins a strong team of professionals in our global cash business and we are delighted to welcome her to the firm," said Barry F.X. Smith, chief operating officer, Global Institutional Group, State Street Global Advisors. "She is a seasoned professional who brings excellent experience and a very strong track record. I am confident that Kim's leadership will help us build on the terrific growth we have seen in the business and I know she will deliver great outcomes for our clients, the team and our broader stakeholders."
Hochfeld will be based in London and report to Smith.
Free Newsletter Sign-up