Standard Chartered appoints first group chief innovation officer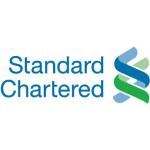 Standard Chartered appoints first group chief innovation officer
Standard Chartered has appointed its first group chief innovation officer, promoting head of risk innovation Anju Patwardhan to the newly-created position.
Patwardhan will shape the bank's strategic innovation agenda across its global network under the aegis of incoming CIO Michael Gorriz.

A physicist and aerospace engineer by training, Gorriz will join the bank in the third quarter of 2015 from current employer Daimler.

Having issued three profit warnings last year, Standard Chartered is in the midst of a major shakeup designed to save $400 million in 2015.

It has already axed 2000 retail jobs in recent months, and has now set itself the target of cutting another 2000 and closing up to 100 branches as it encourages customers to go digital, saving up to $200 million.

Retiring CIO Jan Verplancke, says of the new appointment: "Anju has the depth of experience and expertise required to provide thought leadership on the bank's fintech innovation agenda. I'm confident our business and external stakeholders will value working with her to develop and bring to market innovative ideas and solutions."

As part of her responsibilities, Patwardhan will oversee SC Studios, the bank's innovation outpost strategically positioned in San Francisco to scout for Silicon Valley's latest technology trends and tap the dynamic startup ecosystem.

Through SC Studios, the bank recently identified and worked with a Silicon Valley data analytics startup to create an entirely new economic index for Nigeria using crowdsourced smartphone data collection. Clients are now using the Nigeria Consumer Price Tracker to track, in real time, previously unavailable consumer price changes.
Free Newsletter Sign-up