SS&C appoints Ron Tannenbaum as Managing Director of Business Development for EMEA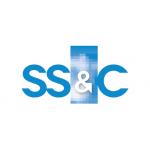 SS&C appoints Ron Tannenbaum as Managing Director of Business Development for EMEA
SS&C Technologies Holdings appoints Ron Tannenbaum as Managing Director of Business Development for Europe, Middle East, and Africa (EMEA) in its Alternative Fund Services business, SS&C GlobeOp. He will be based in SS&C's European headquarters in London and will report to Punit Satsangi, Managing Director, Head of Alternatives EMEA Business Development.
Most recently, Mr. Tannenbaum was Co-Founder and Partner (UK Marketing and Sales) at AltB Partners LP. Prior to this, he was Partner and Co-Founder of GlobeOp Financial Services, which was acquired by SS&C in 2012. Mr. Tannenbaum has also served in a number of senior executive positions at Rabobank International, Union Bank of Switzerland (UBS) and Salomon Brothers.
"We are delighted to welcome Ron back to SS&C," said Bill Stone, Chairman and Chief Executive Officer, SS&C Technologies. "His deep business experience and expertise across both the fund administration and the alternative investment management industry will be particularly valuable as we continue to meet our customer's unique regional requirements."
Over the past 15 years, SS&C has extended its presence in EMEA, adding locations in Dublin, Guernsey, and Luxembourg to offer fund administration and related services to hedge funds, fund of funds, and private equity funds. Since the acquisition of GlobeOp Financial Services in 2012, SS&C's assets under administration have increased from $434 billion to more than $1.1 trillion in assets under administration.
"Throughout my career in the alternative asset management industry, customers have always demanded innovative solutions to meet increasingly complex needs," said Ron Tannenbaum. "I am excited to return to the SS&C team and contribute to our increasing market share in the EMEA region."
Mr. Tannenbaum holds a Bachelor of Science in Economics from the Wharton School at the University of Pennsylvania
Free Newsletter Sign-up