SIX Group CEO Appointed Vice Chairman Of World Federation Of Exchanges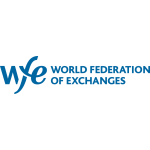 SIX Group CEO Appointed Vice Chairman Of World Federation Of Exchanges
Dr Urs Rüegsegger, Group CEO of SIX, has been appointed Vice Chairman of the World Federation of Exchanges (WFE).
Dr Rüegsegger has been Group CEO since the start of 2008. Prior to this he held the position of Head of the Executive Committee of St. Galler Kantonalbank. He joined the bank in 1993 as Head of Controlling, Accounting and Risk Management and was appointed to the Executive Committee in 1997. In 2000 he took charge of the IPO, which was successfully launched in 2001. As Head of the Executive Committee he also held various positions with the Association of Swiss Cantonal Banks from 2001.
After completing a degree in business studies at the University of St. Gallen, Urs Rüegsegger started his career at Swiss Re in the area of IT. He was instrumental in the development of commercial applications and the restructuring of Swiss Re's service branch.
Established in 1961, the WFE is the global industry association for exchanges and clearing houses. Headquartered in London, it represents over 200 market infrastructure providers, including standalone CCPs that are not part of exchange groups. The WFE is the definitive source for exchange-traded statistics and publishes over 350 market data indicators. Its statistics database stretches back more than 40 years, and provides information and insight into developments on global exchanges.
Free Newsletter Sign-up