Rabobank Strengthens its North American Advisory Capabilities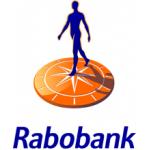 Rabobank Strengthens its North American Advisory Capabilities
Rabobank recently announced several senior-level staffing changes and additions to its Corporate Clients franchise in North America (CCNA), reflecting the bank's strategy of developing its knowledge in the food and agribusiness (F&A) sector to provide value-added products and services for its clients.
The CCNA franchise serves hundreds of the world's leading F&A companies in the United States, Canada and Mexico across all segments of the food value chain, from farming to manufacturing to retail. The new staff positions fall within Mergers & Acquisitions, Food & Agribusiness Research (FAR), Client Coverage and a newly-created department focused on innovative startup companies in the F&A industry.
"I am excited about these actions because they bolster our position as the go-to bank for expert advice, innovative thinking and value-added solutions in the F&A space," said David Bassett, Head of Corporate Clients, Rabobank North America Wholesale. "These changes include a key external hire and several important internal moves, showcasing the deep F&A knowledge that exists within Rabobank and creating a deeper alignment among our research, M&A and client coverage teams in terms of strategic dialogue with clients. Overall it's about providing better solutions for our clients, the heart of our organization."
Staff Announcements:
Gregg Fatzinger has joined the bank as Managing Director, Mergers & Acquisitions, reporting to Donald Meltzer, Vice Chairman and Head of Mergers & Acquisitions-North America. Mr. Fatzinger augments the senior coverage already present on the M&A team and he will work closely with sector experts to bring new ideas to clients. Mr. Fatzinger has focused almost exclusively on the food and agribusiness sector over his 20+ year career on Wall Street, co-founding Credit Suisse's consumer coverage group in 1997, becoming Managing Director in 2008 and heading the U.S. Consumer Investment Banking Group starting in 2007. He joined Rabobank from Nomura International which he joined in 2010 as head of the U.S. Consumer team, focused primarily on food and agriculture.
Stefan Behrens and Ross Colbert were promoted to Global Sector Head-Consumer Foods and Global Sector Head-Beverages, respectively. As Global Sector Heads, they will be responsible for setting and executing the overall strategy in their respective sectors and strengthening Rabobank's long-standing relationships with major consumer food and beverages clients around the world. Mr. Behrens relocated to New York from Hong Kong, where he was previously Head of Loan Product Group in Rabobank's Asian franchise, leading a team of bankers providing debt capital solutions to Asian corporates. Mr. Colbert was previously Head of FAR-North Americaand Global Strategist-Beverages, where he was responsible for developing FAR's research portfolio and Rabobank's global view toward the beverage sector, along with managing the Food & Agribusiness Research North America team.
Mr. Behrens and Mr. Colbert join Bill Cordingley, Global Sector Head-Animal Protein, as senior global sector coverage officers based in North America, greatly enhancing Rabobank's origination and advisory efforts in these key F&A segments.
Pablo Sherwell was promoted to the role of Head of Food & Agribusiness Research following Mr. Colbert's move. Mr. Sherwell joined the FAR team in New York earlier this year from Rabobank Mexico where he played an important role in developing Rabobank's understanding of the F&A sector in Mexico and of how events in Mexico affect the rest of North America. He has deep knowledge of the sugar and animal protein industries, and his broad experience with research in the F&A space allows him to promote research that adds value to our clients. Before joining FAR in 2012, Mr. Sherwell served 5 years in the Mexican Ministry of Agriculture. He has spent over 14 years in the food and agricultural sector, and holds a PhD in agricultural economics from Texas A&M University.
Stephen Rannekleiv was appointed to the position of Global Sector Strategist, Beverages, within the FAR team. Previously an Executive Director and the bank's senior analyst in alcoholic beverages, Mr. Rannekleiv now leads the beverage research team and works closely with Mr. Colbert and other key Rabobank staff to develop thought-provoking ideas and analytics that could be useful to beverage clients. Before joining Rabobank in 2006, Mr. Rannekleiv worked in agricultural development projects in Latin America.
Mark Abrams was appointed Head of Rabobank North America Wholesale's San Francisco office. Mark has a wealth of banking and corporate finance experience, most recently serving as Head of M&A, South America for the past four years. The Western Region of the U.S. is home to several vital production and processing segments of the F&A universe—including wine, vegetables, fruits, nuts and seafood. Mark's appointment will bring value-added product expertise to the bank's clients and prospects in this important market as he leverages his deep M&A and relationship experience.
Manuel Gonzalez, previously Head of Rabobank's San Francisco office, has been appointed to a newly created role as Head of Startup Innovation. Rabobank has become more involved with F&A startup companies as a way to identify key trends in F&A and to increase the bank's relevance to its corporate clients by helping to uncover the next great ideas in F&A. Rabobank's flagship FoodBytes! event series that allows startups to pitch their ideas to investors, and Terra, Rabobank's own F&A accelerator, are examples of this startup work, and Mr. Gonzalez has been instrumental in both. This new role institutionalizes Rabobank's startup efforts, and Mr. Gonzalez will work closely with partners in CCNA and in Rabobank globally to drive our outreach efforts in the F&A startup space.
"These are key moves for us as a knowledge bank in the food and agribusiness sector," said Rajiv Singh, CEO, Rabobank North America Wholesale. "Not only will they help us provide the best knowledge and advice to our clients, but we have positioned ourselves to play a proactive role in deploying the right kind of innovation throughout our industry".
Free Newsletter Sign-up