Qualys Welcomes Mark Butter Former Fiserv CISO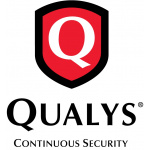 Qualys Welcomes Mark Butter Former Fiserv CISO
Qualys, Inc., a pioneer and leading provider of cloud-based security and compliance solutions, today announced that it has appointed Mark Butler, a former Fiserv executive, as chief information security officer (CISO) to help advocate CISO needs for Qualys customers and empower them in securing their digital transformation.
Butler will serve as Qualys' lead CISO evangelist, helping security and compliance leadership across its 9,300 customers in over 100 countries understand the business imperatives currently driving secure digital transformation and DevSecOps, also helping customer CISOs connect those priorities with key technical needs, tools and processes.
"I am thrilled to join the Qualys team as chief information security officer and to work with other CISOs to help them achieve the kind of visibility that they need throughout their IT assets to secure today's global digital business," said Mark Butler, chief information security officer, Qualys, Inc. "Because of its unique cloud platform, Qualys is in a pivotal position to help give CISOs the capability to start 'building security in' rather than continuing to 'bolt it on,' and to consolidate multiple on-premise security and compliance point solutions."
"Mark brings unique experience to Qualys and we are all delighted to have him join our team," said Philippe Courtot, chairman and CEO, Qualys, Inc. "As the CISO of a global financial services technology provider, he is very familiar with what it takes to fend off cyber threats and to build security into the fabric of the digital transformation that all companies are now embarking on to remain competitive."
Butler brings more than 20 years of IT security experience as both a leader and practitioner — working with executive management, IT leadership and legal counsel to achieve timely visibility into new business opportunities and associated cyber risks — within leading enterprises, resellers and solution providers. His areas of security expertise include: threat intelligence, security architecture, strategy, road map development, cyber framework alignment, security solution testing, orchestration and workflow integration. As vice president, CISO and enterprise security information officer at Fiserv, Butler led PCI Data Security Standard (PCI DSS) assessment delivery, internal penetration testing, vulnerability scanning and web application security teams.
Prior to Fiserv, Butler held roles in global security consulting, independent technical research and comprehensive assessment services as well as several foundational security roles at H&R Block. Butler attended Baylor University and received a Bachelor of Science in Business Administration/Business Management from Avila University. He holds active Certified Information Systems Security Professional (CISSP), PCI Internal Security Assessor (PCI-ISA) and Certified Information Privacy Professional/Information Technology (CIPP-IT) certifications.
Free Newsletter Sign-up