Olivier Crespin to Become Chief Fintech Officer of Malaysian Bank CIMB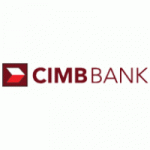 Olivier Crespin to Become Chief Fintech Officer of Malaysian Bank CIMB
CIMB Group today announced the coming appointment of Olivier Crespin as the Chief FinTech Officer for its newly set-up unit, CIMB FinTech, which is a standalone unit that will actively explore new, innovative banking solutions.
Crespin, a French national, is a graduate in International Business, Trade and Tax Law from the Universite de Metz in France. He brings with him more than 28 years of banking experience gained at highly reputable global and ASEAN-based organisations. He has wide international exposure and has held different business and operational positions across Europe, Latin America, Asia and North America. One of his biggest successes was the introduction of India's first completely paperless, signatureless, branchless mobile banking, based on biometrics and artificial intelligence.
Group Chief Executive, CIMB Group, Tengku Dato' Sri Zafrul Aziz said, "I am thrilled to welcome Olivier to the CIMB family, to head our newly set-up CIMB FinTech, which is our very own FinTech hub for us to experiment and realise our digital ambitions. Its operating model will be agile, dynamic and nimble, in order to provoke, incubate and execute ideas that will either redefine or enhance CIMB's products and services. We are prepared to invest significantly in FinTech propositions that will add value and enhance customer experience for our 12 million customers across the region and I'm confident that Olivier, with his vast experience in this space, will help us do just that."
Subject to regulatory approvals, Olivier Crespin is scheduled to begin his new role with CIMB FinTech in June 2017.
Free Newsletter Sign-up