mthree appoints head of client services covering global operations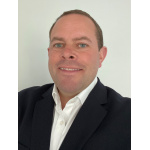 mthree appoints head of client services covering global operations
Tech talent specialist, mthree, has appointed Justin de Ferry as head of client services, to cover its global operations.
Justin has more than 20 years experience in recruitment and executive search, working in both London and New York during his career, where he founded and established Boundary Talent International, before joining mthree.
Justin will manage teams across a number of mthree's sites, including the UK, United States of America and Asia. He will be responsible for the account development of the firm's existing accounts, and manage senior stakeholder relationships, as well as overseeing teams across three sites.
This new combined, global role will see him mentor and manage the team, developing their focus and delivering on mthree's capabilities with its existing blue chip financial services clients. Justin brings with him, his own established network of senior stakeholders in major financial institutions, which he will leverage to place mthree's roster of new and emerging talent.
Previously, Justin was managing partner at Thomson Keene for 14 years, a market leader in financial markets technology recruitment. He went on to found its American entity and incorporate it as Boundary Talent, a niche executive search firm, for the past 7 years.
Commenting on his appointment, Justin said: "I'm pleased to join mthree – it is an exciting new challenge and next step in my career. I'm looking forward to building on the previous successes of the brand, globally, and promoting mthree, and its service of junior and emerging talent, to an international audience of clients. Creating a solid and consistent approach across all mthree's sites will help the business reach the next stage of its growth journey."
Alex Headley, founder and CEO of mthree, commented: "Justin is a fantastic addition to the team and will help the business create a joined-up approach to the work it does across its UK, American and Asia arms. His experience in international financial services will be invaluable to the role as we continue to provide top-tier emerging talent to the world's best blue-chip companies. Justin shares our strategic vision of creating career opportunities for talented and motivated people in the world's leading institutions."
mthree hires and trains emerging tech talent, before supplying them commitment-free for 24 months to leading financial institutions, government agencies and other large businesses across four continents. It also re-skills businesses' existing teams with the digital expertise they need to deal with the changing business landscape.
mthree was acquired by NYSE-listed multinational, John Wiley and Sons, in a £98m deal in Q1 2020.
Free Newsletter Sign-up