Luc Gueriane promoted to Moorwand board following accelerated company growth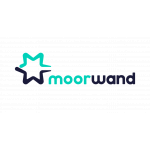 Luc Gueriane promoted to Moorwand board following accelerated company growth
Moorwand, a BIN sponsor, issuer and acquirer that transforms compliance into an enabler of innovation, today announced that its Chief Commercial Officer (CCO) Luc Gueriane has been promoted to the Moorwand board. Luc joined Moorwand in July 2019 as CCO and has had a major impact on the business. In the last year, Moorwand has signed over 50 new customers, growing at three time the average speed of the wider BIN sponsorship market.
As Chief Commercial Officer, Luc spearheads client-relations; building and retaining Moorwand's growing network of customers. Following his appointment to the board, Luc will have a larger stake in the company's strategic direction, while he continues to oversee the company's commercial strategy.
Over the coming months, and under Luc's guidance, Moorwand will continue its mission of transforming compliance from an inhibitor of innovation into an enabler of innovation, allowing banks, challengers and fintechs to launch truly groundbreaking products and services. Moorwand will also look to scale and grow into new territories while maintaining its BIN sponsorship, digital banking, issuing and acquiring propositions.
"The last year has been hugely successful for Moorwand, and I'm excited to be part of this journey," said Luc Gueriane, Chief Commercial Officer at Moorwand. "With the UK, and global fintech sector booming, there is growing demand for compliance and innovation to work better in harmony. Unlike other providers, Moorwand rapidly orchestrates agile and dynamic programmes designed to reduce payment friction whilst ensuring compliance. Our approach along with our growing client list and expanding service portfolio has created a strong foundation for expansion. I look forward to opening the next chapter in the Moorwand story."
"Luc has had an enormous impact since joining Moorwand last year, and we're delighted to promote him to our board of directors," said Vicki Gladstone, Chief Operations Officer at Moorwand. "Since joining the company, Luc has demonstrated excellence in customer relations, which has helped us build a robust portfolio of clients. Now looking to the future, Luc's expertise will undoubtedly assist Moorwand in scaling and expanding its business into new territories."
Free Newsletter Sign-up