Lincoln Financial Group Appoints Robert Klaczak as Senior Vice President of Distribution Information Technology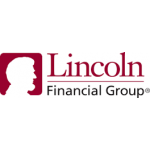 Lincoln Financial Group Appoints Robert Klaczak as Senior Vice President of Distribution Information Technology
Lincoln Financial Group announced today that Robert Klaczak was named senior vice president of Distribution Information Technology (IT), effective November 7, 2016. In the newly-created position, Klaczak reports to Kenneth S. Solon, executive vice president and chief information officer for Lincoln Financial.
In his role, Klaczak will lead an IT strategy designed to enhance advisor and wholesaler productivity for Lincoln Financial Distributors, as well as deepen customer experiences by improving Lincoln's digital, automation and data analytics capabilities.
"Rob brings a strong background in technology and financial services to Lincoln Financial," said Solon. "His experience and track record of successfully leading IT initiatives will prove invaluable for Lincoln's distribution partners, and we are excited for him to join our IT team."
Klaczak joined Lincoln Financial from Voya Financial, where he most recently served as senior vice president and head of Retirement, Individual Retirement, Annuities and Retail IT. Prior to joining Voya, he served as head of IT Retirement Services for The Vanguard Group.
Klaczak received a bachelor's degree from Spring Garden College, and a master's in engineering from the University of Pennsylvania.
Free Newsletter Sign-up